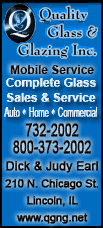 The report is to arrive in the mail this week. Residences and businesses in Logan County as well as those in nearby Greenview, Mason City, Easton, Armington and Waynesville, can expect to receive a copy.

The report describes the treatment protocols in place at the hospital to ensure that patients diagnosed with pneumonia and certain types of heart attacks receive the lifesaving care they need, fast. New technology is featured in articles about the hospital's new 40-slice CT scanner and the VeinViewer, which projects a real-time visual map of a patient's blood vessels onto their skin so blood can be drawn from a vein on the first try.
"Our mission is to help maintain, restore and improve the health of the people and communities we serve," said Dolan Dalpoas, president and CEO of ALMH. "Our employees, volunteers and physicians are committed to keeping patient safety, clinical effectiveness and quality of care at the forefront of all we do."
The report also details how the hospital provided more than $3.2 million in community benefits to the citizens of Logan and eastern Mason counties. That total includes almost $2.4 million in unpaid costs of public programs, $697,000 in traditional charity care and $154,000 to fund diverse health activities.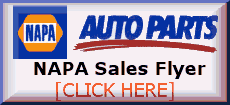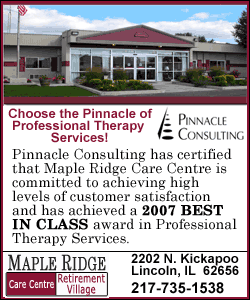 "We recognize our responsibility for providing quality health care, regardless of one's ability to pay," Dalpoas said. "That's why we provide important and meaningful resources to help ensure that those who are without health insurance receive the care they need when confronted with illness or injury."
Included is a donor stewardship report from the Abraham Lincoln Healthcare Foundation, including a special recognition of major benefactors and a listing of all donors making gifts in 2007. The foundation awarded more than $266,000 in grants last year, which are also itemized in the report.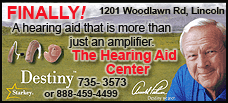 Anyone who does not receive a copy of the annual report in their mail can call 217-732-5068 or send an e-mail to info@almh.org to request one. The annual report can also be downloaded from www.almh.org.
ALMH is a critical-access hospital that provides health care services for the residents of Logan and eastern Mason County. The hospital is one of six affiliates of Memorial Health System and is fully accredited by The Joint Commission.
[Text from file received from Marty Ahrends, Abraham Lincoln Memorial Hospital]