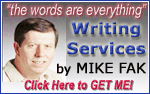 Logan County Humane Society Launches Foster Care Program
Invites You to 'Open Your Home, Save a Life'

Send a link to a friend
[March 29, 2008] Be part of the Humane Society of Logan County by saving lives. Experience the satisfaction of making life better for a dog or cat. Become a foster parent. The more foster homes available, the more pets can be saved.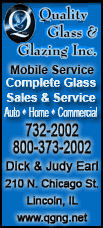 A foster home is a temporary placement for an animal waiting to be adopted into a forever home. Some of the animals have been relinquished by their owners for various reasons, some are about to be euthanized, but all are in need of love, a family and a second chance. A foster placement might be for just a few days, a few weeks or a few months, depending on the time it takes to find the right fit between family and pet. After all, the better the fit, the better the chance it will be a forever home.

A foster family's role is to provide love, care and training, all in a normal household environment. Some pets may have never experienced a family or a home. In a foster home, a pet is given the chance to learn the basics, such as how to walk on a leash or how to use a litter box. Pets should be exposed to other people, other pets and other situations. Having these experiences will put the animal ahead of the game when it comes time for adoption, because they would have already adjusted to a home environment. Not only is the foster family bettering the life of an animal, but they are creating a more adoptable pet. This is the goal.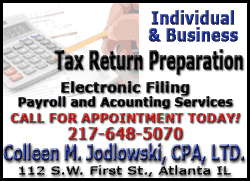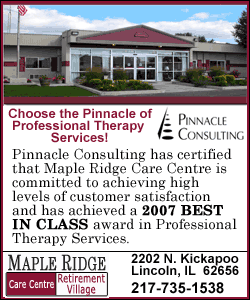 The Humane Society of Logan County will provide the foster family with food, veterinary care, necessary supplies and ongoing contact and aid.
Call 217-732-4042 for more information or to begin the process of becoming a foster home to a needy dog or cat. The foster parent and the animal benefit from mutual love and care, and many more animals of Logan County will find forever homes.
Open your heart and home to a homeless pet.
[Text from file received from Humane Society of Logan County]