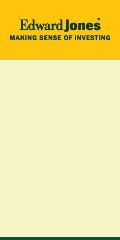 It turns out that local nurse Mary Brown was the person who brought the town's need to the attention of SIU School of Medicine. At the time, she was working for both Vonderlieth Living Center in Mount Pulaski and SIU School of Medicine in Springfield. Brown worked for Vonderlieth for 12 years as an administrator and two years as director. She also worked for Dr. James Borgerson in Mount Pulaski for 18 years.

The Mount Pulaski Rotary Club also helped facilitate the arrival of the clinic, which is in the very same office that had been vacated by Dr. Schmidt.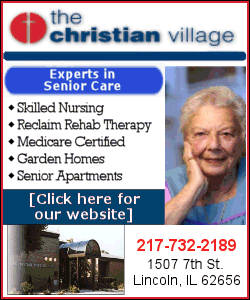 The clinic is currently open on Mondays and Thursdays from 8 a.m. to 5 p.m. and offers adult primary care (age 16 and up) through nurse practitioner Cara Gravlin. As the needs of the community grow, the clinic plans to be open more days of the week and to add child care services.
A nurse practitioner, as defined by SIU School of Medicine, "provides a broad range of health care services … taking a patient's history, performing a physical exam, ordering appropriate laboratory tests and procedures, diagnosing, treating and managing acute and chronic diseases, providing prescriptions and coordinating referrals, counseling and providing patient education."
Again it was Mary Brown who was vital to the process, as she was the one who convinced Cara Gravlin to take the nurse practitioner job at the Mount Pulaski Clinic. "I asked Cara if she wanted to come to Mount Pulaski -- I knew she'd be a good fit in a small town," says Brown.
Gravlin, who lives in Springfield and also works at the Springfield clinic, stepped up to take the position. She is a certified nurse practitioner with the Department of Internal Medicine at Southern Illinois University School of Medicine and SIU Physicians and Surgeons. She received her bachelor's degree from St. John's Hospital College of Nursing in Springfield and her master's degree in nursing at the University of Illinois in Chicago.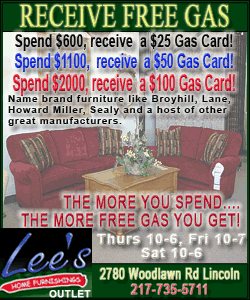 Gravlin attaches a justifiable importance to her work as a nurse practitioner and views it as "an answer to the nation's health care crisis." More and more we are seeing the local town doctor becoming a thing of the past. "There are fewer doctors in primary care filling the void left in rural communities, and they are barely supported in larger communities," says Gravlin.
Gravlin follows a number of chronic problems in adults, including heart disease, high blood pressure, high cholesterol, diabetes, arthritis, colds, flu, chronic obstructive pulmonary disease, depression and anxiety. The clinic also employs a collaborating physician, Dr. David Resch, who visits monthly and also is available by phone and page.
The clinic is one of the first facilities in a small town, according to Gravlin. It is part of the SIU School's Rural Health Initiative, which has developed about 80 partnerships and programs in central and southern Illinois communities.
Since opening in April, the clinic has developed a patient base of 75 people. The goal is to treat 20-30 patients a day and then to expand the number of days the clinic is open.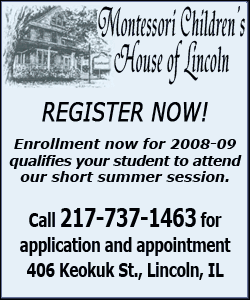 The clinic currently offers services to patients who are age 16 or older. There are no restrictions on residence, and in fact many of the patients come from the surrounding smaller towns and rural areas. The clinic accepts health insurance plans, including Blue Cross and Medicare.
The clinic receptionist, Jo Hilliard, worked previously in Lincoln in long-term care. For more information or to set up an appointment, call 217-792-3442 Monday and Thursday, 8 a.m-5 p.m.
[By GEOFF LADD]