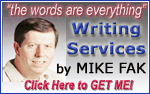 Park district notes
From Roy Logan, program coordinator

Send a link to a friend
[May 10, 2008] Here is a great way to spend your Sunday afternoon: Dance Lessons (4 All Occasions). Mike and Julie Bieser return once more and will have you gliding across the dance floor in just four weeks. This fun-filled class will include the very popular swing dance, a nightclub two-step and the cha-cha. Classes will be in the aerobics room from 2 to 3:30 p.m. Comfortable clothes and slick-soled shoes are recommended. Join us June 1.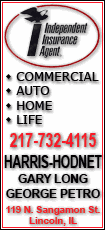 Lights, camera, action! Well almost, but not quite. Creative Drama Camp for young actors and actresses ages 6-10 begins June 2 from 9 a.m. to 4 p.m. The week will be filled with improvisation, theater games and warmups. Arts and crafts, making sets, as well as rehearsing for a performance, will get you ready for the stage. Chris Gray teaches theater at Lincoln College and has directed and designed for over 20 theaters. Bring your sack lunch, your swimsuit and towel for an afternoon swim at our pool. Family and friends are invited to see the show on the last day of the workshop.

Tennis lessons will begin June 2. We start with the youngest, kindergarten to second grade, at 9-9:45 a.m. The lessons schedule continues with third- to fifth-graders from 9:45 to 10:45 and sixth- to eighth-graders from 10:45 to 11:45. Julies Harris Larson, a former tournament player and ranked No. 1 during her competitive career, will be the instructor. Bring your racket and she will have you working on your forehand and backhand, serve and strategy. Lessons are designed for the beginners to intermediate skill levels.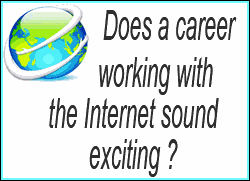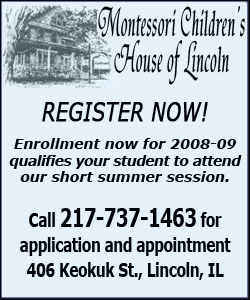 Featuring outdoor interests, we focus on the sport of fishing with the Fishing Clinic at 6:30 on June 3. Herb Drier from the Department of Natural Resources will lead through what it takes to catch them, what kind of bait, how to tie on the hook and how to reel in the big ones! On June 7 put those lessons to work at Hickory Lane Campground, Atlanta. Our annual Fishing Derby is that day and there will be prizes for the largest, smallest and the most fish caught. D.A.R.E. sponsors this event and will be there with the wiener wagon too. Parents are encouraged to attend the derby with their children. The bait will be provided. Both of these events are free.
[Text from file received from Roy Logan, Lincoln Park District]