The Memphis-based shipping company said it expects profits of $1.45 to $1.50 per share for the three months ended May 31, down from its previous prediction of $1.60 to $1.80 per share.
Analysts surveyed by Thomson Financial predicted quarterly earnings of $1.69, down from earlier expectations of $1.95.
"Since we provided earnings guidance for the fourth quarter in March when the crude oil price was slightly above $100 per barrel, our estimated fuel costs for the quarter have increased more than 7 percent, or $100 million from our previous estimate," said FedEx Chief Financial Officer Alan B. Graf Jr.
FedEx customers pay surcharges to help offset fuel costs, but "they cannot keep pace in the short-term with rapidly rising fuel prices," Graf said.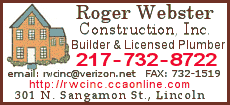 Graf also said that the new earnings forecast "assumes no additional increases to the current fuel price environment and no further weakening of the economy."
Oil rose above $126 a barrel for the first time Friday, bringing its advance for the week to nearly $10.
FedEx also said the weak U.S. economy is holding down demand for domestic express shipments and less-then-truckload freight services. The company is often seen as a bellwether for the U.S. economy.
But the company's difficulties in financial predictions are due to fluctuating fuel costs, said analyst Dan Ortwerth of Edward Jones.
"We had already expected a weak domestic economy, but fuel costs these days defy predictions," Ortwerth said. "At this point, the predictions for the price of fuel are all over the map."