Gov. Blagojevich announces launch of Web portal to keep patients in state programs safer
Secure Web portal now allows physicians treating Medicaid patients to view past prescriptions, immunizations and procedures

Send a link to a friend
[May 14, 2008] CHICAGO -- Gov. Rod R. Blagojevich announced Friday that the Illinois Department of Healthcare and Family Services has launched an improved version of a secure Web portal that will keep patients safe and potentially save lives by reducing the risk of medical mix-ups. The Medical Electronic Data Interchange system, or MEDI, will allow doctors treating Medicaid patients to view patient information that includes medication and immunization histories, previous lab orders, hospitalizations, and other medical procedures. By providing more information to doctors, the program should decrease redundant care and reduce medical errors.
Studies have shown that medical mix-ups result in hospital stays and emergency room visits. Last year, more than 1.7 million patients filled more than 21.8 million prescriptions through the state's Medicaid programs. A recent study done by Pediatrics found that medication mix-ups harm approximately one out of 15 hospitalized children. Many of these medical errors could be prevented if doctors had been able to view other medications their patients might be taking. This new Web portal will help reduce the number of medical mix-ups by allowing doctors to view their patients' previous medical procedures, immunizations and medications.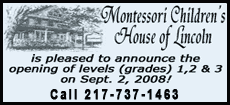 "It is important that people have access to quality health care that is affordable. It is just as important that patients are safe. When someone is seeing more than one doctor, it increases the chances for medical mix-ups," said Blagojevich. "Now, doctors will be able to use this secure Web portal to look at the different prescriptions a patient might be taking and procedures a patient may have undergone. This Web portal will keep patients safer and continues our goal of making sure people have access to quality health care."
One of the most valuable components of the Web portal is that it allows doctors to view prescription histories for their patients. One Northwestern University study of patients taking blood pressure medication found that 40 percent of patients who were considered "functionally health literate" were unable to name their medications. Of those patients judged as being without adequate health literacy, 65 percent were unable to name their medications.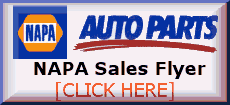 Having a reliable medication list when a patient arrives in the emergency room, doctor's office or clinic will help physicians make more informed decisions about what medications to prescribe. Further, this new program will also allow doctors to determine whether their patients are filling the prescriptions they have ordered, and they can offer appropriate intervention if the patient is not taking the medication.
Many health systems are also employing or developing electronic medical records, which provide even more comprehensive patient information, such as test results, for doctors to review in the field. Illinois' secure Web portal is one step in the state's efforts to promote the use of best practices in the development of health information exchange.
"The state of Illinois has been a leader in providing quality health care to its citizens while also working to keep costs down. This new Web portal furthers both of those efforts," said Barry Maram, director of the Department of Healthcare and Family Services. "By using state-of-the-art technology, we are employing innovations that will ultimately help change the practice of medicine in Illinois."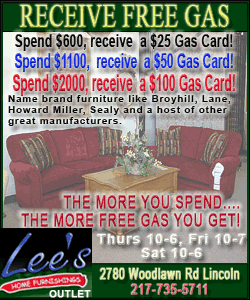 Physicians who are participating in the state's Medicaid programs and have obtained a digital certificate through the state will be able to log onto the secure MEDI system. Doctors will now be able to view two years of patient prescription histories, immunizations, previous medical visit dates, diagnoses and medical procedures. That information can potentially reduce duplicative tests, redundant care and potential medical errors, particularly for those patients receiving treatment from numerous doctors or health care providers. There are more than 2.2 million patients currently enrolled in the state's Medicaid programs.
"We know from some of our prior work that patients are often unable to name the medications they are on for chronic diseases such as hypertension or other chronic illnesses. And care is frequently fragmented between several different providers, so having the ability to look up drugs that have been prescribed to a patient may offer an important advantage in terms of safety and achieving the goals of treatment for many important diseases." said Dr. Stephen Persell, M.D. and M.P.H. at Northwestern University.
Numerous security measures were integrated into the Web portal to protect patient privacy and ensure quality of care. The site is password-protected, and passwords into the system are not known to anyone else on the system, including the system administrator. Further, only those health care providers who have registered to use MEDI by signing a strict confidentiality agreement are able to view information. When a registered user accesses the system, their digital information is recorded, generating a log of who is accessing the system. Consequences for anyone who does not comply fully with the MEDI user security agreement can range from suspension or termination from Department of Healthcare and Family Services medical programs up to criminal prosecution under applicable laws.
With this development, Illinois joins several other states providing claims-based health information exchange for Medicaid beneficiaries, including Iowa, Kansas, Louisiana, Missouri, Montana, Pennsylvania, Tennessee, Vermont and Wisconsin. Approximately 20 other states have similar projects under development.
[Text from file received from the Illinois Office of Communication and Information]