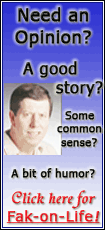 "Farms with corn yields averaging over 200 bushels per acre were common in 2007," said Gary Schnitkey, U of I Extension farm financial management specialist. "Yields were more variable in southern Illinois."

Schnitkey's report, "2007 Corn Yields in Perspective," can be read online at Extension's farmdoc site. The study was based on data from the Illinois Farm Business Farm Management Association and the National Agricultural Statistical Service.

"While 2007 was a good production year on average, there were areas of the Corn Belt that experienced below-trend yields," he noted. "Each year, areas of low yields tend to exist. If a state is to have a record-setting high yield, few areas in a state can experience low yields.
"Similarly, few areas in the Corn Belt can be below average if the national average yields are set to a record-high yield."
In 2007, northern and central Illinois experienced exceptional yields, with most counties having yields at least 20 bushels above trend. Forty-four of the state's 102 counties had their highest yields ever in 2007.
"Woodford County's yield of 204 bushels per acre was the highest in the state," he said. "Seven counties had yields above 195 bushels per acre -- DeKalb, 197; Logan, 197; McLean, 196; Menard, 199; Sangamon, 199; Warren, 198; and Woodford, 204."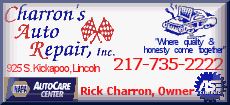 However, in southern Illinois yields were below average. The county with the lowest yield was Perry, which at 79 bushels was 23 bushels below trend. Fourteen other counties had yields five bushels or more below trend: Bond, 116; Edwards, 113; Hamilton, 110; Hardin, 112; Jefferson, 95; Macoupin, 157; Madison, 127; Monroe, 128; Perry, 79; Pike, 156; Richland, 110; St. Clair, 123; Wabash, 130; and Washington, 105.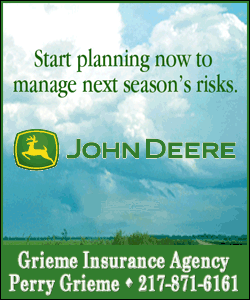 "Overall, Illinois' state average yield in 2007 was 175 bushels," said Schnitkey. "The 2007 state yield was 16 bushels above the 2007 trend yield but five bushels below the 180-bushel record-setting yield of 2004.
Exceptional yields in northern and central Illinois were offset by lower yields in southern Illinois, causing a record not to be set.
"For a state to have a record-setting yield, almost all counties must have above-average yields. When the record was set in 2004, 86 out of 102 Illinois counties had yields 20 bushels above their trend yields in 2004."
Yields in other Corn Belt states were:
Indiana -- average yield 155 bushels per acre, two bushels higher than trend.

Iowa -- average yield 171 bushels per acre, seven bushels higher than trend.

Minnesota -- 146 bushels per acre, 12 bushels below trend.

Nebraska -- 160 bushels, five bushels higher than trend.

Ohio -- 150 bushels, three bushels above trend.
"Within the Corn Belt, three geographical areas had low yields: southern Illinois, central Minnesota and a tier of counties along the Indiana-Ohio border," he said.
[Text from file received from University of Illinois Extension]