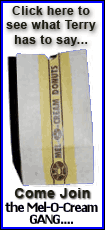 To turn up the heat on Yahoo's board, Icahn has lined up a slate of 10 directors to nominate as replacements, The Wall Street Journal reported on its Web site Wednesday, citing an unnamed person close to the matter.
Icahn hadn't returned phone messages from The Associated Press as of late Wednesday. His intentions should become clear soon, however, because Yahoo has set a Thursday deadline for submitting candidates to oppose its board at the company's July 3 annual meeting.
A representative of Sunnyvale-based Yahoo declined to comment.
Yahoo's board is on the hot seat for rejecting Microsoft's initial bid of $44.6 billion, or $31 per share, and taking measures that finally drove away the software maker.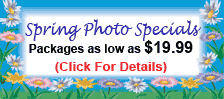 Microsoft Chief Executive Steve Ballmer orally offered to raise the offer to $47.5 billion, or $33 per share, earlier this month. He withdrew the bid May 3 after Yahoo CEO Jerry Yang, acting on behalf of the board, held out for $37 per share -- a price that Yahoo's stock hasn't reached in more than two years.
Yahoo shares rose 58 cents to close at $27.14 Wednesday on hopes that Icahn would spearhead a stockholder revolt. They gained another 51 cents in after-hours trading.
The Yahoo board's demands for $37 per share infuriated many of the company's shareholders, who are skeptical about Yang's pledge to dramatically accelerate the Internet icon's revenue growth during the next two years after being stuck in financial funk since 2005.
Hoping to capitalize on the discontent, Icahn reportedly has spent more than $1 billion to acquire about 50 million Yahoo shares -- a stake of about 3.6 percent.
Now Icahn appears ready to spend millions of dollars waging a campaign to oust the Yahoo directors, including Yang, who started the company with David Filo 14 years ago.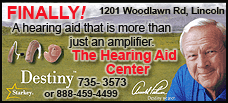 The Journal reported Icahn's list of alternate directors includes at least one former CEO, Frank Biondi, who used to run Viacom Inc. Biondi has worked with Icahn in previous battles -- known as proxy contests -- to unseat corporate boards.
It's usually difficult for a dissident shareholder to prevail in proxy contests.
But the odds actually might be stacked against Yahoo's board in this confrontation because there is so much shareholder anger and Icahn has an established track record for effecting change in corporate America, said Espen Eckbo, founding director of the Center for Corporate Governance at Dartmouth College's Tuck School of Business.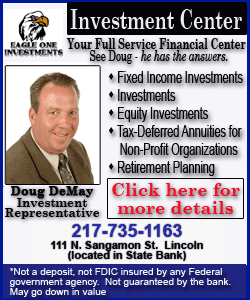 The list of troubled companies that Icahn has recently pressured into shake-ups includes Blockbuster Inc., Motorola Inc. and Mylan Laboratories Inc. He also pushed software maker BEA Systems Inc. into agreeing to an $8.5 billion sale to its rival Oracle Corp. this year after Oracle dropped a bid of $6.7 billion.

"I think there is a better than normal change of (Icahn) winning because it's such a clear-cut case of what went wrong here," Eckbo said.

What's not clear is whether Microsoft is even interested in making another bid after spending more than three months chasing Yahoo to no avail.

A Microsoft spokesman declined to comment Wednesday.

Many analysts still believe Microsoft eventually will come back to the negotiating table because a Yahoo takeover represents the software maker's best chance of achieving its goal to challenge Google Inc.'s dominance of the Internet search and advertising market.
But Ballmer and other Microsoft executives have publicly indicated that the company has decided to explore other ways to bolster its unprofitable Internet operations.

If Yang and the rest of the Yahoo board decide to resist Icahn's renewed talks with Microsoft, the company could try to win over shareholders by turning over some of its prime advertising space to Google. That could appease shareholders because Google's technology proved to be far more profitable than Yahoo's ad system in a two-week trial completed last week.

Yahoo's flirtation with Google is one of the main reasons that Microsoft abandoned its bid, according to Ballmer.

But an alliance between Yahoo and Google would face antitrust obstacles because the two companies control more than 80 percent of the U.S. search advertising market.

[Associated Press; By MICHAEL LIEDTKE]

Copyright 2008 The Associated Press. All rights reserved. This material may not be published, broadcast, rewritten or redistributed.