That's because of the dairy farmer's philosophy that a happy cow is a productive cow. More milk means more money, so Christie doesn't mind providing the frills.
"Them cows are my girls," said Christie, who runs a farm near Slater, about 25 miles north of Des Moines. "You ask anybody, I probably think more highly of those cows than I do myself."
Christie's 23 cows spend about 18 hours a day on waterbeds he installed in November. He said the beds, durable rubber mats that lay flat on the ground and are filled with water, were popular with the animals from the beginning. They provide heat for the cows in the winter and coolness in the summer, depending on the water Christie pipes in.
The beds are covered with woods chips for extra padding to prevent friction.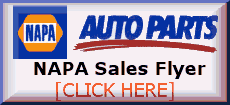 "They really took to them right away," he said. "When they're laying down chewing cud, they're comfortable and happy."
Christie's cows aren't the only ones enjoying such comforts. Industry experts say waterbeds are increasingly being used in dairy farms across the country, as well as in Canada and Europe, where the idea originated more than a decade ago.
The idea is to boost milk production by making the cows more comfortable. Leo Timms, a dairy scientist at Iowa State University, estimates cows with comfortable bedding produce 6 percent more milk daily.
"There's no question, probably one of the most important things is the comfort of the surface they lay on," said Timms, who conducts research at a university dairy facility. "The overwhelming majority (of dairy farmers) understand that."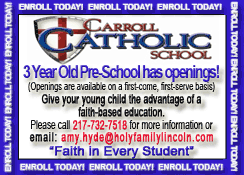 Christie estimates his cows' milk production has increased 10 percent since he installed the waterbeds. He figured a flat-screen TV couldn't hurt, either, so the cows are spending the spring snoozing in their beds and enjoying "The Oprah Winfrey Show," "Dr. Phil" and other shows.
"The nice part about it is they get used to different voices," Christie said. "A lot of people like to come in and look at my barn. When somebody different comes in and talks, the cows don't get all nervous because they're used to hearing different voices."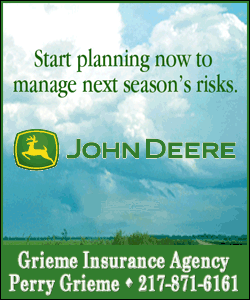 While Christie swears by waterbeds, most dairy farmers in the United States use other bedding methods for cows, such as mattresses or sand, industry experts said. Those methods are generally cheaper than waterbeds -- which cost about $200 each -- but require more upkeep, and sand can sometimes damage dairy equipment.

A study released last summer by Colorado State University found that sand and waterbeds are far more comfortable for cows than mattresses, which cause more swelling in their legs.

Temple Grandin, a professor who oversaw the project, predicted the findings would prompt more dairy farmers to invest in waterbeds, but said new dairy facilities would likely be the trailblazers.

"It's going to take time," she said. "Existing dairies just aren't going to change things overnight."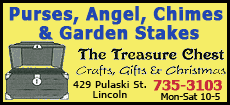 Dean Throndsen is hoping they do. He owns Advanced Comfort Technology Inc., a waterbed company in Reedsburg, Wis., that sells to dairy farms across North America and Europe.

Throndsen said business has flourished since farmers in the United States began investing in waterbeds about three years ago. He said he has lost count of sales but estimates he has sold 200,000 waterbeds.

"And demand is growing tremendously," he said.

[Associated Press; By JAMES BELTRAN]

Copyright 2008 The Associated Press. All rights reserved. This material may not be published, broadcast, rewritten or redistributed.