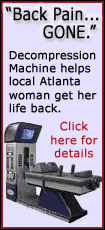 The latest - ParentDish for parents - formally launched Friday, with The Boot for country music and The Boom Box for hip hop and R&B to follow on Tuesday.
Time Warner Inc.'s AOL, branching out in hopes of doing a better job attracting crucial advertising revenue to offset its rapidly declining Internet access business, calls the niche sites "passion points."
The sites reflect a growing sophistication of Internet users, who are spending less time at portals like AOL.com and Yahoo.com. and directly seeking specialized content at more focused sites. Examples outside AOL include Boing Boing, which keeps tabs on technology and the Internet; The Sartorialist, on street style; or Mom Logic, on parenting and being a mom.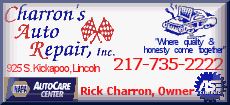 "The consumer market is clearly fragmenting," said Bill Wilson, AOL's executive vice president for vertical programming. "We wanted to give people many front doors, not just one front door to come in."
In a fourth-floor corner office at AOL's new headquarters, once home to the grand Wanamaker department store in New York's Greenwich Village, Wilson was passionate, even hurried, as he zipped through AOL's plans to diversify its offerings.
Over the past several months, AOL has launched or revamped dozens of Web sites - from general portals such as Music and Sports to specialty sites like Spinner for indie music and StyleList for fashion. AOL plans to offer about two dozen more by year's end, including BigDownload for downloadable video games.
AOL isn't alone: Yahoo Inc. recently launched Shine for women ages 25 to 54. But, as the No. 4 Internet property behind Google Inc., Yahoo and Microsoft Corp., AOL has been more ambitious.
"The current problem with an awful lot of the mega sites is the fact that they aren't well targeted," said Rob Enderle, an industry analyst with the Enderle Group. "The material is written and designed for a general audience, and the reality is we are all individuals."
AOL reigned over the Internet when it was known as America Online. It gave millions of Americans their first taste of the Net and had 26.7 million U.S. subscribers at its peak in 2002. But its mostly dial-up base quickly eroded as Americans adopted high-speed broadband services through cable and phone companies.
That forced AOL to change its mission. Instead of locking its news, music videos and other features behind a manicured wall for paying subscribers, AOL began giving away almost everything free through ad-supported sites.
Initially, it tried luring current and former paying subscribers to its free sites. But with ad revenue stagnant, the company is seeking new ways to boost traffic.
"If all you're doing is keeping the people you have, that's not a growing audience," Wilson said.
There are some early signs of success.
According to traffic measurements by comScore Inc., AOL has had seven consecutive months of year-over-year growth in both unique visitors and page views.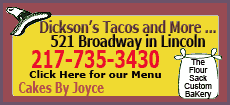 For the entire first quarter, page views for AOL's content-focused sites, which exclude e-mail, instant messaging and the general AOL.com portal, grew 22 percent to 9.5 billion compared with the same period in 2007. The content sites had 55 million visitors in April, up 12 percent.
Jack Flanagan, an executive vice president at comScore, said niche sites aren't solely responsible for AOL's growth but have quickly attracted sizable audiences.
The traffic growth, however, hasn't translated to ad dollars, which were flat in the first quarter. In fact, non-search ads on AOL sites declined 18 percent compared with the same period in 2007. The big growth has been in ads that AOL brokers for third-party sites - such as the blogs vying for the same eyeballs as AOL's new niche sites.
Executives have been blunt: AOL made key mistakes integrating $1 billion worth of corporate acquisitions into a single "Platform-A" advertising unit. Its sales forces weren't aligned, and in some cases they were effectively undercutting one another on prices.