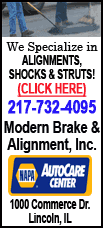 And traders were equally unimpressed by the U.S. government's plan to stop adding to the Strategic Petroleum Reserve.
One day, two moves designed to allay concerns about an overheated oil market that's squeezing motorists and inflating the prices of all sorts of goods.
The response in the oil trading pits? Traders did what they've been doing for months now, and pushed crude oil and gasoline futures to new highs.
"All in all, we're seeing another strong move here on little fundamental news," said Jim Ritterbusch, president of Ritterbusch & Associates, an oil trading advisory firm in Galena, Ill.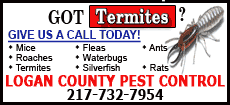 The reason for the disconnect has little to do with political decisions in Washington or Riyadh, and everything to do with market expectations. The Saudi production increase was seen in the market as minuscule, and no one expected the suspension of shipments to the U.S. government's Strategic Petroleum Reserve to have much impact on supplies.
Even more important, the traders placing the bets expect prices to just keep moving higher.
Goldman Sachs, one of the world's most influential investment banks, underscored that sentiment Friday when it hiked its oil price forecast for the second half of the year to $141 a barrel, up from $107 previously. Analysts at the bank argue that the oil market is undergoing a "structural repricing" that will continue to play out for some time to come.
"We would view any pullback in oil, regardless of the size or duration - although a correction could be as large as 15 percent - as an opportunity to re-establish long positions in oil before the summer," Goldman Sachs advised traders.
Translation: Buy when barrels go on sale, because prices are bound to keep heading higher.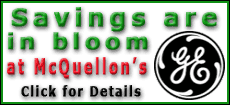 And buy they did Friday. The price for a barrel of benchmark light, sweet crude for June delivery jumped $2.17 to settle at record close of $126.29 on the New York Mercantile Exchange. Earlier in the session, prices surged to $127.82 a barrel, also a new high.
It was the eighth time in the past 10 sessions traders rewrote the record books, and the first time prices topped $127 a barrel.
Investors shrugged off the news from Saudi Oil Minister Ali al-Naimi that the world's largest oil producer had decided to increase production last week. The market also had little reaction to the Energy Department's announcement said it would cancel shipments into the Strategic Petroleum Reserve for six months beginning July 1.
"It's ridiculous because I don't think this is going to bring the price down," said Phil Flynn, an analyst at Alaron Trading Corp., of the Energy Department's move.
The effect of Saudi Arabia's decision was also not clear. The increase, which went into effect last Saturday, is relatively small, lifting total output from the world's leading producer to 9.45 million barrels per day by June.