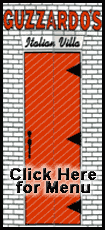 Ryan Malone, the one Penguins player with firsthand memories of the team's two previous Stanley Cup appearances, scored twice and set up a third goal and Pittsburgh routed Philadelphia 6-0 Sunday to win the Eastern Conference finals.
The Penguins, dominating Game 5 from the start with Malone and Evgeni Malkin scoring in the first 10 minutes, will play the winner of the Detroit-Dallas series for the Stanley Cup. The Red Wings take a 3-2 series lead into Dallas for Game 6 of the Western Conference finals Monday night.
"It's unbelievable just to realize we're four wins away," defenseman Ryan Whitney said. "It hasn't really sunk in yet that these next few games are the Stanley Cup finals."
Marian Hossa had a goal and three assists and Sidney Crosby, the 20-year-old captain of a team that was the Eastern Conference's worst two seasons ago, added two assists. Jordan Staal, only 19, scored his third goal in two games and fourth of the series. Pascal Dupuis, an Atlanta teammate of Hossa's before the two were dealt to Pittsburgh at the trading deadline, also scored.
Pittsburgh, one of the youngest teams to play for a championship in any major pro sport, goes for the Cup for the first time since 1992, when Hall of Famer Mario Lemieux -- long before he bought the team -- led the Penguins to their second title in two seasons. Malone was the only current Penguins player who was there, along for the ride as the 12-year-old son of then-Penguins scouting director and former player Greg Malone.
"Never, never would have thought it," Ryan Malone said of someday playing for the Cup himself. "I don't think I realized until my junior year of college (at St. Cloud State) I would have a chance to play pro hockey. ... It's pretty special, pretty special and I definitely feel privileged."
By the time Dupuis made it 6-0 about 4 minutes into the third period, the Penguins were conjuring up memories of their first Cup run in 1991, when they beat Minnesota 8-0 in Game 6 of the finals to secure their first Stanley Cup.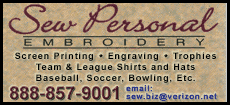 Crosby was presented with the conference championship trophy, but it remained on the presentation table at mid-ice as neither Crosby nor any other Penguins player touched it. By superstition, most teams decline to handle any trophy unless it's the Stanley Cup.
Crosby said, "We all realized it's not the one we want to be holding."
"We want the big trophy," Hossa said.
For the overachieving Flyers, it was a disappointingly bad finish to an unexpectedly good season. Last in the NHL overall standings last season, they made a series of productive offseason moves to rebuild in a hurry and not only made the playoffs, but upset third-seeded Washington and top-seeded Montreal before losing in the first all-Pennsylvania conference finals.
"We're not happy with the score, but in the end if it's 2-1 or 3-1, we still lost," defenseman Derian Hatcher said. "The botttom line is they beat us and they're a good team. We're not going to make excuses, we lost to a good team. For where we were last year to this point, the team has made a huge turnaround."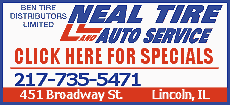 The Flyers fell behind in the series 3-0, just as Ottawa and the New York Rangers did in Pittsburgh's previous two series, as the Penguins needed only 14 games to reach the Cup finals. They are 12-2 in the postseason and 8-0 in 47-year-old Mellon Arena, the NHL's oldest arena but one that will host at least one more finals before the Penguins move into a new arena across the street in about two years.
Intensive arena negotiations with local and state leaders took years to complete before being finalized 15 months ago, and ownership flirted with moving the club if a building deal wasn't done.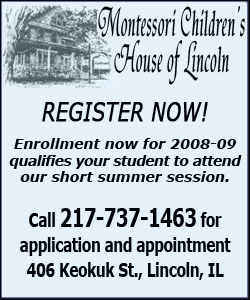 Now, the Penguins have won their last 16 at home dating to the regular season, not losing there since a shootout loss to San Jose on Feb. 24.
What a transformation for a Penguins team that had four consecutive last-place teams from 2002-06, allowing the franchise to draft key components such as Crosby, the 21-year-old Malkin and 23-year-old goalie Marc-Andre Fleury. In any other major pro sport, most or all would likely be in college or the minors due to their age.
Fleury, like Crosby a No. 1 draft pick when Greg Malone was running the Penguins' draft, made 21 saves in yet another impressive performance and is 22-4-1 since late November.
"I think there was a great head scout there at the time," Malone said, laughing, referring to his dad's contributions.
Greg Malone didn't get to watch his son's big game Sunday, as the Coyotes scout was in Phoenix for organizational meetings.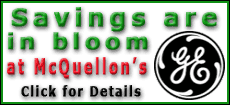 Malone got a power-play goal with only 2 1/2 minutes gone off Crosby's pass from the right point, then created the Penguins' second goal midway through the first. He outfought goalie Martin Biron for the puck behind the net, with Biron losing his stick, then made a backward pass so Malkin could reach around and stuff it inside the post.
"They came out strong and we didn't match their intensity, I don't know what is was, it was one of those games where they had it and we didn't," the Flyers' Mike Richards said.
The Penguins are winning with a commitment to defense that often was lacking with a franchise that has long had a preference for goal scorers such as Lemieux and Jaromir Jagr rather than goal stoppers. They're also winning with a coach, Michel Therrien, who was hired by previous management and, despite overseeing the fourth-best single-season turnaround in NHL history only last season, was given only a one-year contract extension.
"They have strong goaltending and good forwards and their defense is underrated," Richards said. "They play a very good defensive game."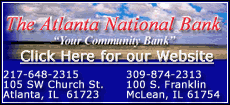 Philadelphia welcomed back All-Star defenseman Kimmo Timonen, who missed the first four games of the series with a blood clot on his left ankle, but even he couldn't make a difference as the Penguins put this one away early. They led 3-0 before the midpoint of the second period as Hossa scored his ninth of the postseason. By then, the sellout crowd of 17,132 was alternating its familiar "Let's Go Pens" chants with "Go Home Flyers."
Notes: Malkin and linemate Petr Sykora played after missing practice Saturday with undisclosed illnesses. Malkin, who also has nine playoff goals, hadn't scored since Game 1 of the series. ... Pittsburgh is 10-0 in the playoffs when it scores first. ... Philadelphia has lost six in a row and 11 of 12 in Pittsburgh, counting the regular season.
[Associated Press; By ALAN ROBINSON]
Copyright 2008 The Associated Press. All rights reserved. This material may not be published, broadcast, rewritten or redistributed.