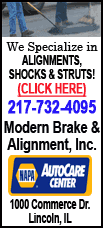 Unfortunately for Perry, he struck a pine tree behind the green about 10 feet up the trunk. The ball ricocheted straight back across the putting surface and didn't stop rolling until it was in the water, the gallery groaning in disbelief.
"I couldn't really tell what happened," said Imada, who was standing alongside his ball after driving in the rough. "I asked a couple of people and one of them said it was close and another said it was in the water. That's why it took me so long to make the decision to lay up."
Imada played it safe with an iron on the par-5 hole and wound up two-putting for the winning par.
After taking a drop, Perry nearly spun back his wedge into the cup, then missed a 14-footer that would have forced another extra hole. The 31-year-old Imada stepped up and calmly knocked his ball straight in from 4 feet for the victory.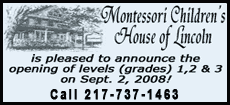 "I left myself a tester," he said. "I'm glad it went in.
Imada has been a runner-up three times on the PGA Tour, including twice already this season. A year ago, he got into a playoff with Zach Johnson at the suburban Atlanta tournament, only to lose when he knocked his second shot into the same pond that claimed Perry's ball.
A native of Japan, Imada had plenty of fans cheering him on; he attended the nearby University of Georgia. As he walked off the green after his winning putt, a few fans woofed it up. In the interview room, someone yelled, "Go Dogs!"
Imada was already pondering what his win means for 2009 -- an extra trip to Georgia. To be more specific, Augusta National.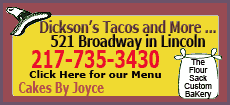 "I know I get invited to the Masters now," he said, breaking into a big smile. "I always dreamed of playing there since I was a kid. I can't wait to see what it's like."
Imada needed a birdie on the 72nd hole just to get in the playoff. Trailing Perry by a stroke, he was right of the green with a 3-wood, but chipped up to 4 feet and made the putt for a 5-under 67.
Perry, a nine-time tour winner playing in the final group, still had a chance for the outright win with a birdie of his own. He chose to lay up with his second shot, but his wedge from 118 yards wasn't nearly as close as he wanted. He misread a 25-foot putt and settled for a 69, his fourth straight round in the 60s.
He probably wishes he had laid up again on the extra hole.
"I hit a beautiful 5-wood," Perry said. "I must have been pumped up because it hit the tree trunk over there and shot across the green into the water. What are you going to do?"
Camilo Villegas shot a 66 but missed an eagle putt at the 72nd hole that would have gotten him in the playoff. He wound up one shot back. Jonathan Byrd was two strokes behind in fourth, but no one outside of Perry was kicking himself as much as Parker McLachlin.
He appeared to be pulling away for his first PGA Tour win when he eagled out of a bunker at No. 13, giving him a three-stroke lead.
But the pressure of being in contention for the first time clearly got to McLachlin down the stretch. The 29-year-old bogeyed three of the last five holes to finish with a 67 and a 276 total, three shots out of the playoff.
"You've got your nerves going," McLachlin conceded. "You're trying to steady yourself, but the wind is blowing so hard, it's hard to steady yourself."
That was never more apparent than at the final hole. McLachlin outdrove his two playing partners and was in virtually the same position as the two previous days, when he made eagle and birdie at the par-5 18th.
After Matt Kuchar and Dan Forsman both cleared the water from farther away, McLachlin was ready to attempt the same with a hybrid.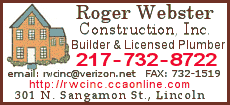 But as he looked down at the tiny green below, the wind that had been gusting strongly all day suddenly shifted and started blowing right in his face. McLachlin hovered there for a good 5 minutes, first pulling a 3-wood from his bag, then switching to an iron for the lay-up.
The gallery down below began to grumble, then broke into full-scale heckling when they saw he was playing it safe.
McLachlin said he had no choice, but the move backfired. He wound up missing a long birdie putt, then lipped out a 3 1/2-footer for par.
"I just wasn't set up right, so I had to take my medicine," McLachlin said.
"I couldn't wait around 20 minutes to hit a shot," before adding with a grin, "though I tried to."
Charles Howell III went into the final round with a one-stroke lead, but he couldn't close it out for his third tour win. The Augusta native struggled to a 74 and finished four shots back.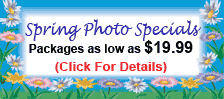 Divots: Apparently perturbed, Perry declined to come to the interview room after losing the playoff. ... The final round began early after the forecast called for the chance of afternoon thunderstorms. The players went off from both the first and 10th tees, with the final groups getting on the course at 10:15 a.m. It never did rain. ... Johnson, who has two wins at Sugarloaf, closed with a 73 for a 5-under 283. ... Imada is the first Japanese-born winner on the tour since Shigeki Maruyama in 2003. ... Imada made a big move in the FedEx Cup standings, jumping from 18th to third behind Tiger Woods and Phil Mickelson. Perry climbed even more spots, going from 56th to 20th.
[Associated Press; By PAUL NEWBERRY]
Copyright 2008 The Associated Press. All rights reserved. This material may not be published, broadcast, rewritten or redistributed.