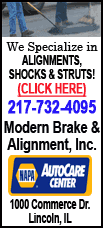 Crude prices rose to another trading record overnight as supply concerns increased and the dollar continued to lose value. A barrel of light, sweet crude shot up to $130.30, and was most recently up $1.15 at $130.13 in premarket trading on the New York Mercantile Exchange.
Government data scheduled for release is expected to show that crude oil inventories rose last week for the fifth straight week. The Energy Department's forecasting arm, the Energy Information Administration, publishes petroleum inventory data for the week ended May 16 at 10:30 a.m. EDT.
Oil has marched higher despite rising inventories, in part because traders believe demand will continue to increase in developing countries including China. Speculative buying has also fed some of the gains.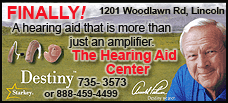 In economic news, investors will pore over the minutes from the Federal Reserve's April 29-30 meeting. Policymakers cut the Fed's benchmark federal funds rate by a quarter-percentage point to 2 percent at that meeting, marking the seventh cut in an easing cycle that started in September. Its accompanying economic statement signaled a possible pause or end to the rate cuts.
Dow Jones industrial average futures fell 21, or 0.11 percent, to 12,829. Standard & Poor's 500 index futures shed 1.80, or 0.13 percent, to 1,415.60, and the Nasdaq 100 futures dropped 4.50, or 0.22 percent, to 2,005.00.
The climb in crude prices caused all three major indexes to fall on Tuesday, with the Dow Jones industrials giving up almost 200 points, amid concerns about the impact of inflation on consumer spending.
Bond prices rose early Wednesday. The yield on the benchmark 10-year Treasury note, which moves opposite its yield, fell to 3.77 percent from 3.78 percent late Tuesday.
In corporate news, media conglomerate Time Warner Inc. and Time Warner Cable said their boards approved the companies' legal separation, with Time Warner Cable expected to pay a hefty $10.9 billion one-time dividend to shareholders.

Hewlett-Packard Corp. reported late Tuesday that second-quarter profit rose 16 percent. The computer and printer maker said strong growth abroad offset some weakness in the U.S.

General Motors Corp.'s string of labor problems could soon come to an end with a tentative agreement at a key assembly plant in Kansas City, Kan. GM reached the deal on a local contract with United Auto Workers Local 31 at the plant Tuesday evening, company spokesman Dan Flores said.

In overseas trade, Tokyo's Nikkei closed down 1.65 percent. In Europe, London's FTSE rose 0.49 percent, Frankfurt's DAX fell 0.06 percent and Paris' CAC 40 was up 0.02 percent.

___

On the Net:

New York Stock Exchange: http://www.nyse.com/

Nasdaq Stock Market: http://www.nasdaq.com/

[Associated Press; By JOE BEL BRUNO]

Copyright 2008 The Associated Press. All rights reserved. This material may not be published, broadcast, rewritten or redistributed.