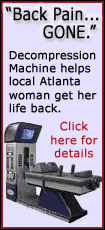 It's the White Sox's longest streak since they won nine in a row from June 15-24, 2006.
Quentin went deep in the first, hitting his American League-leading 12th homer and his second in as many games. Thome connected on the first pitch of the second inning, and Contreras (5-3) kept the AL's weakest offense in check while leading AL Central leader Chicago to its ninth win in 12 games.
The 36-year-old right-hander continued his resurgence after a rough 2007 season, holding a team that was batting a league-low .236 to three infield singles and four hits in all while winning his third straight start. He struck out four and didn't walk a batter in six-plus innings and left after Ryan Garko led off the seventh with a single to short.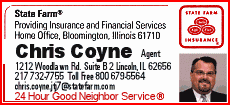 Matt Thornton came in got a double-play grounder from David Dellucci, the lone batter he faced. Octavio Dotel struck out Casey Blake to end the inning, and Scott Linebrink pitched a perfect eighth before Bobby Jenks closed it out for his 11th save in 13 chances.
The Indians dropped their fourth straight after a weekend sweep by Cincinnati, and Sabathia (3-6) was a tough-luck loser after winning his previous two starts. The 2007 AL Cy Young winner allowed seven hits and two runs while striking out eight and walking one in seven innings, after pitching a five-hit shutout against Oakland on Wednesday.
It was a good start to a six-game homestand for Chicago, which won seven of 10 on its recent trip to the West Coast.
Quentin, who went 14-for-38 with three homers on the trip, drove a 1-0 pitch from Sabathia an estimated 417 feet to the shrubs beyond the center-field wall with two outs in the first. That gave Quentin homers in back-to-back games for the first time in his career.
Thome made it 2-0 in the second by driving the inning's first pitch out to left -- his eighth homer and his third off Sabathia. The five-time All-Star hit two off Sabathia on opening day, but hadn't done much since then, his average plummeting to .203 before that at-bat.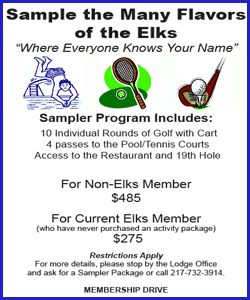 The Indians got a run in the third on infield singles by Casey Blake and Jamey Carroll and an RBI grounder to first by Grady Sizemore but wasted another solid outing by Sabathia. Roughed up early in the season, he had a 1.49 ERA in his previous five starts and settled down after the first two innings.
Chicago scored two in the eighth against Jensen Lewis on a bases-loaded single by Pablo Ozuna, who came in after Joe Crede got ejected, and RBI groundout to second by Nick Swisher. Crede got thrown out for the third time in his career after getting called out strikes in the fourth by plate umpire Wally Bell.
Notes: The White Sox will celebrate "Welcome Back Carlton Fisk Night" in on an on-field ceremony to honor the Hall of Fame catcher on Thursday. The organization retired his No. 72 in 1997, unveiled a sculpture in his honor in 2005 and recently hired him as a team ambassador.
[Associated Press; By ANDREW SELIGMAN]
Copyright 2008 The Associated Press. All rights reserved. This material may not be published, broadcast, rewritten or redistributed.