While oil futures broke through $135 per barrel for the first time overnight, stock futures pointed to a modest rebound. The Dow Jones industrial average fell 427 points, or 3.3 percent, over the course of Tuesday and Wednesday, its steepest two-day loss since late February. It is down three of the past four sessions.
The spike in oil prices has fanned investors' uneasiness about inflation. One big fear is the consumers worried about rising prices for everything from gasoline to food will be less willing to reach into their wallet for other items. A pullback could deal a major blow to the economy as consumer spending accounts for more than two-thirds of U.S. economic activity. And rising oil drives up costs of transportation and countless other expenses for businesses that aren't directly dependent on consumers.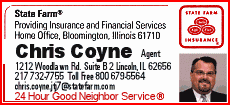 Oil prices offered investors no relief Thursday. Light, sweet crude rose $1.21 to $134.38 a barrel in premarket trading on the New York Mercantile Exchange. Earlier, oil topped $135.
But after two days of sharp declines, stocks appeared ready to turn modestly higher. Dow Jones industrial average futures rose 24, or 0.19 percent, to 12,643.
Standard & Poor's 500 index futures rose 3.10, or 0.22 percent, to 1,396.00, Nasdaq 100 index futures advanced 5.25, or 0.27 percent, to 1,969.75.
Bond prices fell. The yield on the benchmark 10-year Treasury note rose to 3.84 percent from 3.81 percent late Wednesday.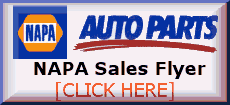 The dollar was mixed against other major currencies, while gold prices fell.

Wall Street is also awaiting a weekly read on unemployment claims that could add further insight into the health of the consumer. Many economists theorize that consumers are likely to keep spending even amid a weak economy as long as there is work to be found.

Overseas, Japan's Nikkei stock average rose 0.37 percent. In morning trading, Britain's FTSE 100 rose 0.23 percent, Germany's DAX index declined 0.51 percent, and France's CAC-40 fell 0.38 percent.

___

On the Net:

New York Stock Exchange: http://www.nyse.com/

Nasdaq Stock Market: http://www.nasdaq.com/

[Associated Press; By TIM PARADIS]

Copyright 2008 The Associated Press. All rights reserved. This material may not be published, broadcast, rewritten or redistributed.