Light, sweet crude for June delivery was up $1.29 on the day to $132.10 a barrel in electronic trade on the New York Mercantile Exchange by midday in Europe.
During Thursday's session, the front-month crude oil contract rose to a record $135.09, but then fell back sharply to settle at $130.81 as the dollar strengthened and gave some investors reason to sell oil futures to lock in profits.
In London, July Brent crude gained $1.65 to $132.16 a barrel on the ICE Futures exchange.
Concern that falling supply will clash with rising demand is expected to propel prices higher at least for the near future.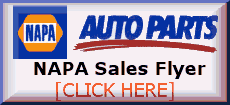 "While we do expect this bubble to burst ... we are not ready to say (Thursday's) profit taking sell-off was the start of the correction," said The Schork Report edited by U.S. analyst and trader Stephen Schork.
The dollar, one of the factors that has fed oil's rally from about $65 a year ago, strengthened against the euro and yen Thursday and held steady most of the day in Tokyo. When the U.S. unit gains ground, commodities such as oil lose their value as hedges against inflation. Also, a stronger dollar makes oil more expensive to investors overseas.
But oil is likely to remain supported by ongoing supply concerns, independent of the dollar movements.
The Paris-based International Energy Agency on Thursday said it is worried about whether there is enough oil to meet global demand and is currently working on a review of the world's 400 largest oil fields that could lead to a major revision in its closely watched forecasts.
Some analysts say crude has also been boosted in recent days by especially strong demand for diesel in China, where power plants in some areas are running desperately short of coal after last week's earthquake.
Kevin Norrish, an analyst with Barclays Capital PLC, said new data from China shows demand for diesel was already rising quickly before the disaster. Chinese diesel imports rose 9.2 percent in April compared to last year, Norrish wrote in a research note.
Still, many analysts argue that oil prices have risen far beyond levels that can be justified by supply and demand. This group believes the dollar's decline over the past year has attracted speculators to oil and other commodities, artificially inflating prices.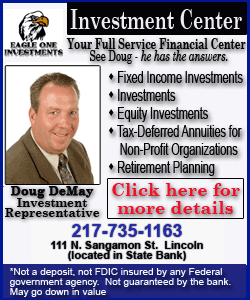 On Thursday in Ecuador the secretary-general of the Organization of Petroleum Exporting Countries again blamed market speculators for soaring oil prices, an oft-repeated OPEC position.

"We are not very happy with the rise in oil prices ... it has nothing to do with OPEC," Abdalla Salem El-Badri told reporters.

OPEC will not boost output or price its oil in euros -- which are currently more stable than U.S. dollars -- because it is convinced that rising prices "have nothing to do with the basic elements" of supply and demand, he said, adding that current supplies are sufficient.

Some analysts see signs in the price differences between the current July crude contract and contracts for delivery in future months that could mean oil prices are set to decline in coming months.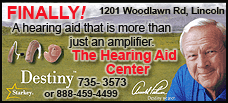 "The reality is the faster it goes up for no apparent reason, when it comes down, it will be just as fast," said Victor Shum, an energy analyst with Purvin & Gertz in Singapore.

However, Shum also said oil is unlikely to have any significant reversal of its momentum until after the U.S. summer driving season.

"The market is really structurally tight ... and we've got investors, speculators empowered to continue to power money into oil," he said.

In other Nymex trading, heating oil futures rose 3.47 cents to $3.989 a gallon while gasoline prices added 2.53 cents to $3.355 a gallon. Natural gas futures fell 0.7 cent to $11.69 per 1,000 cubic feet.

[Associated Press; By PABLO GORONDI]

AP Business Writer Thomas Hogue in Bangkok, Thailand, contributed to this report.

Copyright 2008 The Associated Press. All rights reserved. This material may not be published, broadcast, rewritten or redistributed.