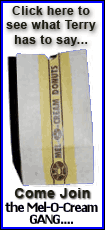 Investors are uneasy about consumers, who at the start of Memorial Day weekend are paying gasoline prices that have gone up nearly 20 percent, or 65 cents a gallon, in the past year.
Wall Street's fear is that consumers, who account for more than two-thirds of U.S. economic activity, will pare spending to make room in their budgets for gas that has topped $4 a gallon in some parts of the country.
Light, sweet crude rose $1.38 to settle at $132.19 per barrel on the New York Mercantile Exchange. Oil saw its third weekly gain after surging to a record $135.09 a barrel on Thursday. Some investors are buying on the belief that global demand from countries like China and India will outstrip supply. A weak dollar also makes each barrel more expensive.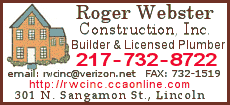 "Crude oil is still weighing on the market and particularly because this is a traditional driving holiday," said Chris Orndorff, director of equity strategy at Payden & Rygel in Los Angeles.
The concerns sent Dow down 145.99, or 1.16 percent, to 12,479.63.
Broader stock indicators also declined. The Standard & Poor's 500 index fell 18.42, or 1.32 percent, to 1,375.93, and the Nasdaq composite index slid 19.91, or 0.81 percent, to 2,444.67.
For the week, the Dow lost 3.91 percent, suffering its worst week since February, while the S&P 500 gave up 3.47 percent and the Nasdaq fell 3.33 percent.
The economic fallout from higher energy prices commanded Wall Street's focus during the week. Stocks managed to post gains Thursday following the Dow's biggest two-day loss since late February. Despite the declines in the major indexes for the week, stocks are off their mid-March lows. The Dow is still up 6.3 percent from its close of 11,740.15 on March 10, when credit concerns weighed on the market.
"I think while the eye of the credit storm may have passed, the tidewater is still rising on the consumer and investors can't lose sight of that," said Jack Ablin, chief investment officer at Harris Private Bank in Chicago. He noted that higher gas prices had led some vacationers to reduce how far they plan to travel for the holiday.
"It is taking a toll on the consumer and it remains to be seen how that will impact corporate earnings."
Beyond consumers, investors worried about the harm higher energy prices are having on businesses. The rise in oil hammered sectors such as airlines. Continental Airlines Inc. fell nearly 27 percent for the week, while United Airlines parent UAL Corp. dropped nearly 46 percent.
Bond prices rose Friday as investors sought the safety of government debt. The yield on the benchmark 10-year Treasury note, which moves opposite its price, fell to 3.85 percent from 3.92 percent late Thursday.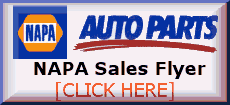 The dollar fell, while gold prices rose.
Orndorff said the spike in oil has rekindled concerns about stagflation - when stalling growth accompanies rising prices.
"Given that inflation remains stubbornly high, then the Fed is going to be less accommodative going forward so we may end up a period of sluggish growth in stubbornly higher inflation," he said, referring to possible interest rate cuts from the Federal Reserve. Minutes released this week from the last meeting of the central bank's rate-setting arm doused some investors' hopes that policymakers will again cut rates to aid the economy when they meet at the end of June.
Orndorff predicts investors will need further evidence on how the economy is faring before they resume taking stocks back toward the highs seen last fall.