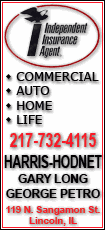 Today's highlight in history:
On May 27, 1937, the newly completed Golden Gate Bridge connecting San Francisco and Marin County, Calif., was opened to pedestrian traffic. (Vehicular traffic began crossing the bridge the next day.)
On this date:
In 1818, American reformer Amelia Jenks Bloomer, who popularized the garment that bears her name -- "bloomers" -- was born in Homer, N.Y.
In 1896, 255 people were killed when a tornado struck St. Louis and East St. Louis, Ill.
In 1933, Walt Disney's Academy Award-winning animated short "The Three Little Pigs" was first released.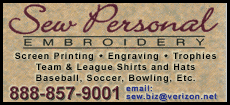 In 1935, the Supreme Court, in Schechter Poultry Corporation v. United States, struck down the National Industrial Recovery Act.
In 1936, the Cunard liner RMS Queen Mary left England on its maiden voyage to New York.
In 1941, amid rising world tensions, President Roosevelt proclaimed an "unlimited national emergency."
In 1941, the British navy sank the German battleship Bismarck off France, with a loss of more than 2,100 lives.
In 1964, independent India's first prime minister, Jawaharlal Nehru, died.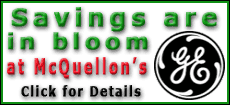 In 1985, in Beijing, representatives of Britain and China exchanged instruments of ratification on the pact returning Hong Kong to the Chinese in 1997.
In 1993, five people were killed in a bombing at the Uffizi museum of art in Florence, Italy.
Ten years ago: Michael Fortier, the government's star witness in the Oklahoma City bombing case, was sentenced to 12 years in prison after apologizing for not warning anyone about the deadly plot.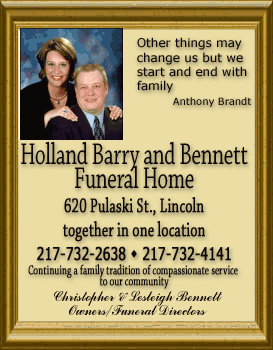 Five years ago: Two Iraqis shot and killed two American soldiers in Fallujah, a hotbed of support for Saddam Hussein. Derrick Todd Lee, a suspected serial killer of women in Louisiana, was arrested in Atlanta. A study was released that showed women who took hormones for years ran a higher risk of Alzheimer's or other types of dementia.

One year ago: American forces freed 42 kidnapped Iraqis in a raid on an al-Qaida hideout north of Baghdad. Dario Franchitti won a rain-abbreviated Indy 500. Broadway actress Gretchen Wyler died in Camarillo, Calif., at age 75.

Today's birthdays: Novelist Herman Wouk is 93. Actor Christopher Lee is 86. Former Secretary of State Henry Kissinger is 85. Actress Lee Meriwether is 73. Musician Ramsey Lewis is 73. Actor Louis Gossett Jr. is 72. Rhythm-and-blues singer Raymond Sanders (The Persuasions) is 69. Country singer Don Williams is 69. Actor Bruce Weitz is 65. Singer Cilla Black is 65. Sen. Christopher Dodd, D-Conn. is 64. Singer Bruce Cockburn is 63. Singer-actress Dee Dee Bridgewater is 58. Actor Richard Schiff is 53. Singer Siouxsie Sioux (The Creatures, Siouxsie and the Banshees) is 51. Rock singer-musician Neil Finn (The Finn Brothers) is 50. Actress Peri Gilpin is 47. Actress Cathy Silvers is 47. Comedian Adam Carolla is 44. Actor Todd Bridges is 43. Rock musician Sean Kinney (Alice In Chains) is 42. Actor Dondre Whitfield is 39. Actor Paul Bettany is 37. Rock singer-musician Brian Desveaux (Nine Days) is 37. Country singer Jace Everett is 36. Rapper Andre 3000 (Outkast) is 33. Rapper Jadakiss is 33. TV chef Jamie Oliver is 33. Actor Ethan Dampf is 14.

Thought for today: "Great wisdom is generous; petty wisdom is contentious. Great speech is impassioned, small speech cantankerous." -- Chuang-Tzu, Chinese essayist (c.369 B.C.-c.286 B.C.)

Copyright 2008 The Associated Press. All rights reserved. This material may not be published, broadcast, rewritten or redistributed.