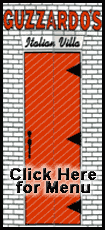 The normally busy summer driving season in the U.S. kicked off with the just-ended Memorial Day weekend, and some analysts are predicting that data will show it had a lackluster start.
"It definitely was lower than (previous) Memorial Day weekends," said Tom Kloza, publisher and chief oil analyst at the Oil Price Information Service in Wall, N.J.
U.S. Energy Department data covering the weekend won't be released until next week.
The United States is the world's largest energy consumer and fluctuations in demand there can have an outsized impact on international oil prices. Also, since Americans are particularly reliant on their cars dues to a lack of mass transport in all but a few cities and they have to drive longer distances to their jobs, their consumption of gasoline is closely watched.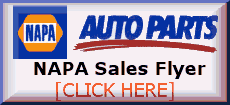 Late afternoon in Singapore, light, sweet crude for July delivery was down $2.15 at $126.70 a barrel in electronic trade on the New York Mercantile Exchange. The contract fell $3.34 to settle at $128.85 a barrel Tuesday, the first day of trade after the Memorial Day holiday.
The front-month contract is now more than $8 off its all-time peak of $135.09 a barrel, hit last Thursday.
The decline came in the face of supply problems in Mexico and Nigeria that could have driven oil prices higher. That's an indication that demand concerns are weighing on the market and giving investors reason to pull back from the record high oil prices, analysts said.
Michael Lynch, president of Strategic Energy & Economic Research Inc. in Winchester, Mass., thinks energy investors are selling on recent data showing that Americans are driving less due to high prices. That includes weekly Energy Department reports that show gasoline demand is falling and Federal Highway Administration data showing Americans drove fewer miles in March.
"If present trends continue, we could be heading for the first annual drop in gasoline consumption in some 17 years," said Edward Meir, an analyst at MF Global UK Ltd., in a research note.

Oil prices were also pressured by the dollar, which gained ground against the yen and euro. Investors who buy commodities such as oil as a hedge against inflation when the dollar falls tend to sell when the greenback strengthens. Also, a rising dollar makes oil more expensive to overseas investors.

Investors shrugged off a number of events that could have sent oil prices higher, including news that crude oil production in Mexico fell 13 percent in April compared to the previous year, the temporary shutdown of a North Sea oil platform and the latest in a spate of oil-pipeline bombings in Nigeria.

Investors also ignored continued strength in heating oil futures, which have over the last month helped send crude oil smashing through a string of new record highs. Distillate supplies worldwide are seen as strained due to strong demand for diesel from Europe and Asia.
In other Nymex trading, Jun heating oil futures rose 1.43 cents to $3.8135 a gallon while gasoline futures rose 1.89 cents to $3.4019 a gallon. Natural gas futures fell 0.6 cent to $11.795 per 1,000 cubic feet.

July Brent crude fell $2.12 to $126.17 a barrel on the ICE Futures exchange in London.

[Associated Press; By THOMAS HOGUE]

AP Business Writer John Wilen in New York contributed to this report.

Copyright 2008 The Associated Press. All rights reserved. This material may not be published, broadcast, rewritten or redistributed.