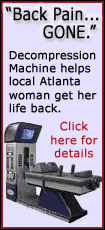 The Commerce Department's report on orders for durable goods -- which include aircraft and machinery but also consumer items like cars, refrigerators and computers -- could help indicate the degree to which the economy has slowed. Consumers nervous about the economy, declining home values and rising energy prices might hold off on some big purchases.
A hesitant consumer isn't what Wall Street wants as consumer spending accounts for more than two-thirds of U.S. economic activity.
Analysts expect April's durable goods orders to drop by 1.1 percent after rising by 0.1 percent in March. The report is due an hour before the opening bell.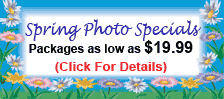 Futures contracts rose ahead of the report. Dow Jones industrial average futures rose 22, or 0.18 percent, to 12,575. Standard & Poor's 500 index futures rose 2.60, or 0.19 percent, to 1,387.30, and Nasdaq 100 index futures rose 3.00, or 0.15 percent, to 1,996.00.
Bond prices slipped. The yield on the benchmark 10-year Treasury note, which moves opposite its price, rose to 3.93 percent from 3.92 percent late Tuesday.
The dollar was mixed against other major currencies, while gold prices fell.
Light, sweet crude fell $1.94 to $126.91 per barrel in premarket electronic trading on the New York Mercantile Exchange. A decline in oil prices helped stocks finish higher Tuesday.

Overseas, Japan's Nikkei stock average closed down 1.32 percent. In morning trading, Britain's FTSE 100 rose 0.44 percent, Germany's DAX index advanced 0.88 percent, and France's CAC-40 rose 1.50 percent.

___

On the Net:

New York Stock Exchange: http://www.nyse.com/

Nasdaq Stock Market: http://www.nasdaq.com/

[Associated Press; By TIM PARADIS]

Copyright 2008 The Associated Press. All rights reserved. This material may not be published, broadcast, rewritten or redistributed.