United Methodist Men's Group still building
Focus shifts homeward

Send a link to a friend
[November 04, 2008] The extremely successful "Together for Lincoln" event has been put in the books for six weeks now, but that doesn't mean that neighbors helping neighbors has stopped in Lincoln, Ill.
A group of workers from the United Methodist Church still are building and repairing as fall weather allows.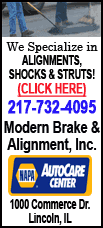 The group usually makes a fall journey to Appalachia in southeastern Kentucky and western Tennessee to help that area build, rebuild or repair, much as Together for Lincoln workers did in our community in September.

The church members have been doing this sojourn for 27 years, but this year, after seeing the obvious needs of local residents, the group decided to help their near neighbors rather than those a bit farther away.

This year the trip to Appalachia wasn't made, but that didn't stop these individuals from still helping others with needed repairs to their homes. This wasn't a time to take a break from their work, but merely to focus on the Lincoln community and to lend a hand where a hand was needed.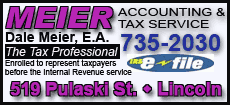 The three men working on Wyatt Avenue to replace a damaged section of a home's roof -- Norm Newhouse, Gary Hinton and Don Fink -- all have made the trek southeast together for the past 11 years. It was obvious these three are not only friends, but men who have experience working together to get a job completed.
A few weeks ago, another crew that included Cliff Seitzer built a wheelchair ramp for a family on Jefferson Street.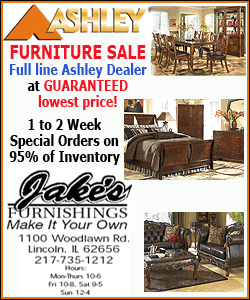 The group, a half-dozen retirees, all with building trade experience, has the ability to tackle a job on a perfect day, as was Monday, when many of us have to go about our normal workday. It is this knowledge and flexibility that has given at least two Lincoln homeowners the granting of a wish that otherwise would not have been possible this year.
With the weather about to turn for the worse, this will finish the season for this group, but they are far from finished helping others.
For all involved with Together for Lincoln, there will be much to be done next autumn. That is unless a fair-weathered spring and a call for assistance are just too much for these good neighbors to ignore until the fall.
[By MIKE FAK]