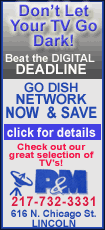 According to a summary of the agency's World Energy Outlook report due to be published in full next week, the IEA has hiked its forecast for the price of a barrel of oil in 2030 to just over $200 in nominal terms, compared to its forecast last year of $108 a barrel. Measured in constant dollars, the IEA forecasts oil at $120 a barrel in 2030, up from last year's forecast of $62.
The predictions come after crude oil prices touched a peak of $147.27 a barrel in mid-July before diving 56 percent to trade around $65 Thursday.
The IEA -- an energy policy adviser for its 26 member countries, including the United States, Canada, Australia, Germany and Britain, as well as 17 other European countries -- said spending on oil as a share of global economic output will rise to 5 percent over the period, compared to 4 percent last year.
"The only time the world has ever spent so much of its income on oil was in the early 1980s, when it exceeded 6 percent," the IEA said.
The IEA cut its forecast for global oil demand growth to 1 percent a year on average over the next two decades.
It now sees demand growing from 85 million barrels per day last year to 106 million barrels a day in 2030. That compares with last year's forecast, when the IEA saw global oil demand reaching 116 million barrels a day by 2030.
Higher prices, slower economic growth and government policies over the last year have helped cool demand in the developed world. Nearly all the growth in demand for oil over the period will come from China, India, and the Middle East, the IEA said.