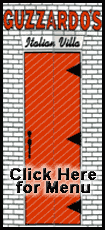 Europe's modest gains follow a better than anticipated performance in Asia, notably in Hong Kong and South Korea, which rose despite another sharp fall on Wall Street, where the Dow Jones index closed 443.48 points, or 4.9 percent, lower at 8,695.79. Japan's Nikkei fell, but pared its losses before closing.
"Many traders will however end up waiting for the release of the U.S. non-farm payroll data before deciding how to finish the week -- another big negative number is expected today but anything too harsh here could act as another prompt for further selling in the near term," said Matt Buckland, a dealer at CMC Markets.
The report is expected to show net job losses for October running at about 200,000 and the unemployment rate rising 0.2 percentage points to 6.3 percent, equal to the highest unemployment rate logged after the last U.S. recession in June 2003.
"So the day of the publication of what has traditionally been the juggernaut of all economics statistics arrives again, and while markets are still more in navel gazing mode than fundamentally driven, today's report will command some attention," said Marc Ostwald, a strategist at Monument Securities.
"As ever revisions will need to be accounted for, but it is perfectly clear that the picture is grim," he added.
Dow futures are predicting a 167 recovery at the open 8,868, but that may all change if the payrolls data are substantially different from the consensus.
Concerns about the outlook of the global economic are dominating market sentiment at the moment after rallying in the early part of the week ahead of the U.S. election and on the victory of Senator Barack Obama.
Investors know that Obama will have his work cut out to improve the U.S.'s immediate economic prospects and that Inauguration Day is still more than two months away.
Those economic concerns were stoked further Thursday by a warning from the International Monetary Fund that the economies of the U.S., Europe and Japan are set to contract in 2009 as part of the first annual decline by the advanced economies since World War II.