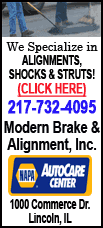 The companies have much to gain by combining their technologies and production experise to boost global competitiveness, they said, appearing together before a traditional Japanese folding golden screen.
Speculation has been rife cash-rich Panasonic Corp. is interested in buying Sanyo Electric Co., which has been struggling to turn itself around.
But more time is likely needed for a deal with Sanyo's biggest stakeholders, Goldman Sachs Group Inc. of the U.S. and Japanese banks Sumitomo Mitsui Banking Corp. and Daiwa Securities SMBC. Those companies invested 300 billion yen ($3 billion) in Sanyo in 2006, and hold about a combined 70 percent stake in Sanyo.
Sano said he hoped to achieve value for stakeholders but declined to elaborate on specifics.
Adding Sanyo to Panasonic would create Japan's biggest electronics maker, surpassing Hitachi Ltd., and become one of the world's largest.
Analysts say Panasonic is eyeing Sanyo's green energy businesses -- solar panels and batteries -- both areas that could prove lucrative in coming years.
Panasonic, which changed its name from Matsushita Electric Industrial Co. last month, is a leading maker of flat-panel TVs, digital cameras and DVD players.
By gaining Sanyo's powerful lithium-ion battery business for autos Panasonic can hope for a significant global share when combined with its own battery operations. Panasonic makes auto batteries with Toyota Motor Corp.
Panasonic's Ohtsubo said he saw tremendous potential in both the auto battery business and the solar cell business -- especially when combined with Panasonic's sprawling global marketing and sales network.
But he acknowledged Sanyo's appliance division could prove a burden because of overlap in products. He expressed hopes a careful study may prove some Sanyo appliances target different consumers and complement the Panasonic lineup. Sanyo products are generally cheaper than Panasonic offerings.
Ohtsubo said the financial crisis has brought tough times for the electronics industry, and he decided a partner was needed to achieve the next step in his company's ambitions for growth.
"We need another engine for growth," he said, adding that falling prices were hurting the audiovisual gadget sector. "We need another pillar for far greater growth. And Sanyo was that best partner."