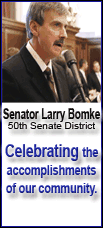 "There's a lot of gloom and doom right now," said Victor Shum, an energy analyst with consultancy Purvin & Gertz in Singapore. "Mounting bad news on the economic front is negatively affecting oil."
A slew of grim economic news Thursday led traders to dump oil on concerns over weakening demand for crude products, such as gasoline.
The number of Americans continuing to draw unemployment benefits surged to a 25-year high, the Labor Department said Thursday, and the U.S. retailers saw their sales plummet last month to the weakest October level since at least 1969.
The bad news sparked a sell-off in equity markets as well. The Dow Jones industrial average fell 4.9 percent Thursday, while Asian markets were mixed Friday. Japan's benchmark Nikkei 225 stock average fell 3.6 percent while Hong Kong's Hang Seng index rose 3.1 percent.
"Oil continues to trade in lockstep with stock markets," said Shum. "More bad news could push oil into the $50s."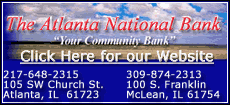 Oil prices have fallen nearly 60 percent since peaking at $147.27 a barrel in mid-July.
The dollar retreating after a sharp rally Thursday gave some support to oil prices in Asia. The dollar surged after the European Central Bank cut its key rate by half a percentage point to 3.25 percent, joining the Bank of England, Swiss and Czech central banks as they confront a looming recession.