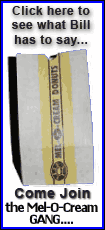 On the crucial jobs front, the situation is likely to move from bad to worse next year.
Employers have slashed jobs in the first nine months of this year. A staggering 760,000 losses have been racked up so far.
And more are expected. The government's monthly jobs report is due out Friday, and net job losses for October are expected to total about 200,000. The unemployment rate, now 6.1 percent, is expected to rise to 6.3 percent.
If it does, it would match the highest unemployment rate that was logged after the last recession, in 2001. The jobless rate hit 6.3 percent in June 2003 and then started to drift downward.
Many expect the jobless rate to climb to 8 percent, possibly higher, next year. In the 1980-1982 recession, the unemployment rate rose as high as 10.8 percent before inching down.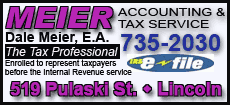 Stressed consumers are cutting back on their shopping and trying to trim their debt. Economists believe consumers cut back on borrowing in September, as another report to be released Friday is expected to show.
Nearly half a million Americans filed new claims for unemployment benefits in the last week alone, and skittish shoppers handed many retailers their weakest sales since 1969, government reports out Thursday showed.
The Labor Department said new filings for jobless benefits clocked in at 481,000, a dip from the previous week but a still-elevated level that suggests companies are resorting to big layoffs to cope with the economy's downturn.
Hartford Financial Services Group Inc., Circuit City Stores Inc., drug maker GlaxoSmithKline PLC, chip maker Advanced Micro Devices Inc., auto parts maker Dana Holding Corp., cable operators Comcast Corp. and Cox Communications Inc. and Fidelity Investments are among the companies that recently have announced layoffs.
To provide fresh relief, House Speaker Nancy Pelosi said Democrats, in a lame-duck session later this month, would push to enact another round of economic stimulus to provide more relief, which could include extending jobless benefits.
A $168 billion package, including tax rebates for people and tax breaks for businesses, was rolled out earlier this year. Short of a package of $100 billion or more, the House could press the Senate to pass a smaller $61 billion measure that would bankroll public works projects to help generate new jobs and would extend unemployment benefits.
Companies are begging for help, too. The leaders of General Motors, Ford and Chrysler and the president of the United Auto Workers union came to Capitol Hill to discuss billions of dollars more in financial help.