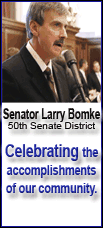 The eight-week strike by 27,000 workers in Washington state, Oregon and Kansas ended after the Machinists union ratified a new four-year contract with the company Saturday.
The workers -- among them electricians, painters and mechanics -- began returning to Boeing's commercial aircraft plants Sunday night, and the entire union work force is due to resume work by Monday.
The walkout cost the company an estimated $100 million per day in deferred revenue. Boeing's commercial aircraft plants had been operating at full capacity amid a record backlog of orders before the strike began Sept. 6.
On Tuesday, Boeing officials said the strike had delayed the inaugural test flight of the company's next-generation 787 jetliner until next year. But the plane, which the company says will be more fuel-efficient than current jetliners because of its construction from lightweight carbon composite parts, faced a series of production delays even before the walkout.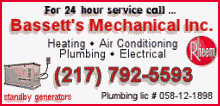 Boeing also said it had discovered that some fasteners -- essentially nuts and bolts -- used throughout 787s at its main facility near Seattle had been improperly installed by the company and suppliers responsible for building sections of the plane.
Sales of the 787, Boeing's first newly designed jet in more than a decade, have been robust, with customers ordering about 900 of the planes to date. Boeing's other jetliners include 737s, 747s, 767s and 777s.
But the world's No. 2 commercial aircraft maker has lost credibility and billions of dollars in expected additional costs and penalties because of delays to the program, which is now more than a year behind the original schedule. The first airline due to receive one of the planes, All Nippon Airways Co., has said it expects its first 787 next August.
Boeing officials have said the company's production schedule likely will be pushed back day-for-day because of the 57-day strike, and that a revised schedule will be announced after an assessment of the strike's impact is complete.