"That we are in a recession, very severe, there's no question," Greenspan said. "Gross domestic product in the United States in the fourth quarter is going to be down significantly."
The former Fed chairman said early data for October show the GDP in a severe contraction that could top a 3 percent annual rate of decline.
"We know we are going down and there's very little we can do about that," Greenspan said.
U.S. home prices and stock prices are critical, he noted. Housing values might have another 5 to 10 percent to decline before they bottom, which could come sometime in the first half of next year, he said.
"It's important to recognize we are not in quite a free fall but something close to it," Greenspan said. "This economy, and indeed the world economy, has tilted over and is moving down fairly aggressively, pretty much across the board."
Greenspan, who was the head of the U.S. central bank for 18 1/2 years before stepping down in 2006, said stock prices are important because higher prices increase equity and improve balance sheets.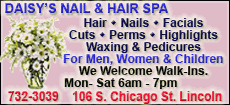 "If the value of equity goes up, that amount of capital is available to be disbursed most any where," he said. "Stock prices tend to lead to recovery. There comes a point where the market gets exhausted on the downside and that to me is going to be a very critical variable as to when we actually turn it around. There's no way of preventing what's going on now. That was caused by the shock of the financial system a couple of months ago."
Greenspan, 82, described it as a once-in-a-century event.