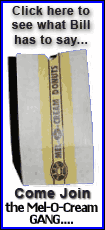 The news comes as the company's shareholders are set to vote next Wednesday on the $52 billion sale to Belgian brewer InBev.
According to court filings in Delaware, the company was settling cases filed there and in state and federal court in Missouri. As part of the settlement, Anheuser-Busch said it will include additional disclosures in its proxy statement.
The suits had alleged, among other things, that the company and its board of directors breached their fiduciary duties by failing to maximize shareholder value, including not giving adequate consideration to the InBev deal.
Some of the cases were filed before Anheuser-Busch announced it had accepted the $70-a-share offer from InBev on July 14. InBev had announced its intent to try and purchase Anheuser-Busch a month earlier, and the two sides went back and forth before the sale announcement.
Other suits filed after the announcement accused the company of breaching its fiduciary duties by agreeing to the sale by an unfair process and for an unfair price.
The deal will create the world's largest brewer, combining Anheuser-Busch's brands like Budweiser and Bud Light with InBev's brands like Stella Artois and Beck's.
InBev's shareholders have already approved the sale. Both sides said this week they expected it to close on time, by the end of the year. InBev has said it will not reduce or change its $70-a-share offer, even though Anheuser-Busch's share price has dropped amid larger market turmoil.
Anheuser-Busch's shares rose $1.11, or 1.7 percent, to $65.69 in Friday trading.