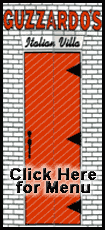 Regulators, meanwhile, shut down Houston-based Franklin Bank and Security Pacific Bank in Los Angeles on Friday, bringing the number of failures of federally insured banks this year to 19.
The Federal Deposit Insurance Corp. was appointed receiver of Franklin Bank, which had $5.1 billion in assets and $3.7 billion in deposits as of Sept. 30, and of Security Pacific Bank, with $561.1 million in assets and $450.1 million in deposits as of Oct. 17.
Barack Obama, in his first news conference as president-elect, said the nation was facing the economic challenge of a lifetime but expressed confidence he could deal with it.
"Immediately after I become president, I'm going to confront this economic crisis head on by taking all necessary steps to ease the credit crisis, help hardworking families, and restore growth and prosperity," he said after meeting with economic advisers in Chicago. "I'm confident a new president can have an enormous impact."
Wall Street revived somewhat after two days of big losses. The Dow Jones industrials rose 248 points.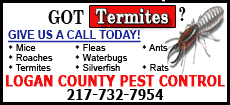 Still, the Labor Department's unemployment report provided stark evidence that the economy's health was deteriorating at an alarmingly rapid pace. The jobless rate was 4.8 percent just one year ago.
About 10.1 million people were unemployed in October, the most since the fall of 1983. More people have jobs now, since the population has grown, but it's still a staggering jobless figure. With employers slashing jobs every month so far this year, some 1.2 million positions have disappeared, over half in the past three months alone.
Like Obama, President Bush expressed confidence that things would get better: "Our economy has overcome great challenges before, and we can be confident that it will do so again."
But economists were much less upbeat than politicians.
"There is no light at the end of the tunnel, and the outlook is pitch black," said Richard Yamarone, economist at Argus Research.
And Bernard Baumohl, chief global economist at the Economic Outlook Group, said the report "depicts an economy still in free fall and without a safety net anywhere in sight."
All the economy's woes - a housing collapse, mounting foreclosures, hard-to-get credit and financial market upheaval - will confront Obama when he assumes office in January. Unemployment is expected to keep rising during his first year in office, while record budget deficits will crimp his domestic agenda.
October's jobless rate was the highest since March 1994 and now has surpassed the 6.3 percent 2003 high after the most recent recession. The government also said job losses were worse than first reported for the preceding two months, 284,000 rather than 159,000 in September and 127,000 rather than 73,000 in August.
Many economists believe the unemployment rate will climb to 8 percent or 8.5 percent by the end of next year before slowly drifting downward. Some think unemployment could even hit 10 or 11 percent - if an auto company should fail.
In any case, the rate is likely to move higher even if the economy is on somewhat stronger footing by the middle of next year as some hope. That's because companies won't be inclined to ramp up hiring until they feel certain that a recovery has staying power.
Joshua Shapiro, chief economist at consulting firm MFR Inc., said another reason the unemployment rate can keep climbing - even after a recession is over - is because people tend to flock back to the labor market when they sense their job prospects might be better. "It takes (people) awhile to figure out, 'Hey, there's jobs out there,'" Shapiro said.