Operating profit in Berkshire's insurance underwriting business, which includes Geico and General Reinsurance, plunged to $81 million from $486 million a year ago. The company said results were hurt by greater price competition and losses of $1.05 billion on Gulf Coast Hurricanes Gustav and Ike. By comparison, relatively few hurricane losses were reported in the third quarter of 2007.
Berkshire began the year with an unrealized $1.67 billion loss on its futures, options and other derivative contracts. The value of those derivatives, which are tied to the value of the overall markets and the credit health of certain companies, improved in the second quarter by $654 million. But in the third quarter amid unprecedented market turmoil, their value fell by $1.05 billion, leaving a loss of $2.21 billion through the first nine months of the year.
But Berkshire has no plans to sell the long-term derivative contracts before they mature, and Buffett has predicted they will ultimately be profitable.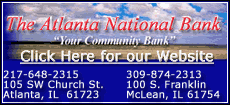 Berkshire's derivatives fit into two major categories. Berkshire will have to pay on some of the contracts if certain U.S. entities default on their credit. Most of the other contracts will only be paid if certain stock indices are lower in 15 or 20 years than they were when the contract was written.
Berkshire officials do not typically comment on earnings reports, and a spokeswoman did not immediately respond to a message left Friday afternoon.
Berkshire finished the third quarter with $33.4 billion cash on hand. That is up from the end of the second quarter when the company had $31.2 billion cash on hand.