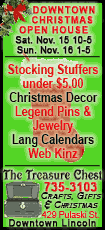 GM Chairman and CEO Rick Wagoner said the company will "take every action" possible to avoid bankruptcy.
"We're convinced that the consequences of bankruptcy would be dire," he said, adding that the company would use every source of potential funding. "We need to find a way to get through this, and that's really our focus," he said.
GM also planned more job cuts, including another 5,500 salaried and factory workers. But company officials cautioned that those measures alone would not be enough and that federal aid is essential.
Ford saw its cash supply decline rapidly and announced its own job cuts Friday. But it's in better shape because the company borrowed billions of dollars in 2007 by mortgaging its factories. The Dearborn-based manufacturer said it had enough cash to make it through 2009.
Friday's events called into question the future of Detroit's three automakers and heightened pressure on the government to take action.
President-elect Barack Obama on Friday indicated that help may be on the way. At a Chicago news conference, he said Congress must pass an economic stimulus measure either before or just after he takes office in January, and he mentioned aid for the auto industry.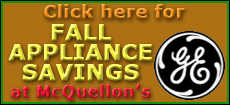 Top executives of General Motors, Ford, Chrysler LLC and the president of the UAW met with Congressional leaders Thursday to discuss some $50 billion more in loans, participants said. The loans would include $25 billion to help the companies withstand the weak economy and another $25 billion for future. The money would be in addition to the $25 billion in loans that Congress passed in September to help retool auto plants to build more fuel-efficient vehicles.
IHS Global Insight analyst George Magliano said the cash problems reported by GM and Ford were worse than experts had thought. And that raised the risk of bankruptcy.
"It's close," he said about the possibility of one of the U.S. automakers filing for Chapter 11 protection. "Up until now, we knew the cash numbers were tough, but we didn't know how bad."
Companies that run out of cash generally can sell assets, cut costs or file for Chapter 11 bankruptcy protection to keep creditors at bay while they reorganize.
GM had said previously it could fall short of cash needed to operate in the first few months of next year, and Ford has said it has about seven months of money, Magliano noted.
If GM files for bankruptcy, Fitch Ratings analyst Mark Oline said there is "a very high risk" that it would pull in Ford and Chrysler, too, because GM probably would be forced to discount vehicles deeply to generate cash for creditors, and other automakers would be forced to follow.
GM said it lost $2.5 billion in the third quarter, but more important, it spent $6.9 billion more than it took in - nearly double the spending rate of the second quarter.
The news came just hours after Ford announced it had lost $129 million for the quarter. The company burned through $7.7 billion in cash, but said it could keep going through 2009. Ford also said it would cut another 2,260 white-collar workers in North America.
GM called off talks with Chrysler to concentrate on its own business.
Privately held Chrysler wouldn't comment on GM's remarks, but said it remains focused on returning to profitability. It also said it will continue to "explore multiple strategic alliances or partnerships."