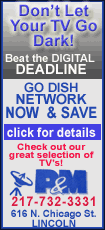 The U.S. Labor Department said Friday that the country's unemployment rate hit 6.5 percent in October as another 240,000 jobs were cut, matching the worst jobless rate since March 1994. So far this year, a staggering 1.2 million jobs in the U.S. have disappeared.
The job losses are yet another sign that the country is in a recession and that consumers and businesses will cut back on energy use.
Most industry experts, however, believe that the decline in crude prices will not last.
The International Energy Agency on Friday nearly doubled its forecast for the price of oil over the next 20 years, citing rising demand in the developing world as well as surging costs of production.
According to a summary of its World Energy Outlook, the IEA hiked its forecast for the price of a barrel of oil in 2030 to just over $200 in nominal terms, compared with its forecast last year of $108 a barrel. Measured in constant dollars, the IEA forecasts oil at $120 a barrel in 2030, up from last year's forecast of $62.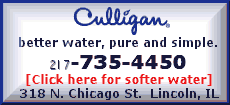 Jim Ritterbusch, president of energy consultancy Ritterbusch and Associates, said neither number had much influence on traders Friday.
"That jobs report was definitely lousy, but yesterday's decline in the (crude) market baked that bad number into yesterday's trade," he said.
On Thursday, benchmark crude prices fell 7 percent for the second time in as many days.
As far as the IEA number, "they are looking out to 2030 and oil traders are focused on the next couple of hours," Ritterbusch said.
Given that a barrel of crude cost $147 over the summer, $200 is not hard to fathom, he said.
Declining crude prices are a rare bright spot for most consumers.
Prices at the pump fell 2.6 cents to $2.314, down $1.13 in the past month, according to according to auto club AAA, the Oil Price Information Service and Wright Express.
Also supporting oil prices was a weaker dollar, which rallied on Thursday following a series of interest-rate cuts in Europe.
Commodities such as oil are used as a hedge against inflation and a weak dollar. When a central bank cuts interest rates, it tends to weaken that nation's currency. While that helped the dollar against European currencies Thursday, the dollar fell back down Friday.