Economists surveyed by Thomson Reuters expected a September reading of 90.6.
The index was 1.6 percent above year-ago levels. It sunk to a record low of 83 in March, and stood at 87.8 in September 2007.
The reading should provide a preview of October's existing home sales numbers when the Realtors group releases them on Nov. 24. Clearly, one negative influence on buyer psychology will be last month's Wall Street nosedive.
"With a stock market decline of that magnitude, there's just a natural shock factor," Lawrence Yun, the trade group's chief economist, said at its annual conference in Orlando, Fla.
Home sales are considered pending when the seller has accepted an offer, but the deal has not yet closed. Typically there is a one- to two-month lag before a sale is completed.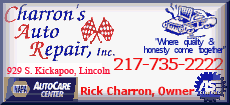 The U.S. has been coping with the worst housing recession in decades, and many in the real estate and mortgage industries are poring through each month's data for signs of a bottom.
An index reading of 100 is equal to the average level of sales activity in 2001, when the index started.
Yun highlighted one positive sign: The pending sales index has been above year-ago levels for two straight months, though prices continue to sink. He also noted sales increases in California, Florida, New York's Long Island, Boston, Minneapolis, Denver and Washington, D.C. Much of that gain, however, likely comes from buyers who are snapping up foreclosed properties at discounted prices.
"There are a number of people who think we are getting close to the bottom of the market, and so they're freeing up a little bit," said J. Paul Basinger, real estate broker and auctioneer from Youngstown, Ohio., who was at the trade association's meeting.
The Realtors association forecasts U.S. home prices, by year-end, will fall 9.3 percent from last year to a median of $198,600.
Next year, it sees prices rising slightly to a median of $200,800 and forecasts existing home sales will pick up to 5.3 million after sliding to a projected 5 million this year.
Meanwhile, the trade group is urging lawmakers to include assistance to the housing market in an economic stimulus package to be considered by Congress as soon as this month. The Realtors want to make a $7,500 tax credit for first-time homebuyers available to all buyers and eliminate a requirement that buyers repay the credit over 15 years.