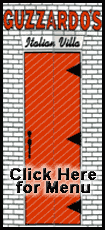 The FTSE 100 index of leading British shares was up 153.35 points, or 3.5 percent, at 4,518.31, while Germany's DAX was 178.10 points, or 3.6 percent, higher at 5,116.56. France's CAC-40 was 133.70 points, or 3.9 percent, higher at 3,6029.82.
Europe's gains follow across the board increases in Asia. Tokyo's Nikkei 225 stock average surged 498.43 points, or 5.8 percent, to 9,081.43, while Hong Kong's Hang Seng Index gained 501.20 points, or 3.5 percent, to 14,744.63.
In mainland China, where the benchmark Shanghai Composite Index has fallen by more than two-thirds since peaking October, the index soared 7.3 percent to 1,874.80. Markets in India, Australia, Singapore and South Korea joined the region's advance.
And U.S. stock index futures were up, suggesting New York trading would open higher. Dow futures were up 139 points, or 1.6 percent, to 9,136, following Friday's 250 point increase.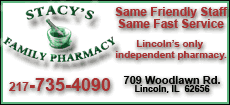 The gains come in the wake of Chinese government's unveiling of a massive 4 trillion yuan ($586 billion) stimulus package to help stave off much of the economic slowdown. The package involves a mix of spending, subsidies, looser credit policies and tax cuts.
China's economic growth slowed to 9 percent in the third quarter, the lowest level in five years and a sharp decline from 11.9 percent the year before -- perilously low for a government that needs to create jobs for millions of new workers and for other Asian countries that have come to depend heavily on Chinese demand.
"This boost in sentiment looks likely to carry over into European trade too in the coming hours with all the major indices expected to rally hard at the open although as always the question will be whether the rally can be sustained," said Matt Buckland, a dealer at CMC Markets.
China's announcement came as economic officials from 20 leading nations called Sunday for increased government spending to boost the troubled global economy.
At a meeting in Brazil, finance ministers and central bank presidents from the Group of 20, which includes major wealthy and developing nations, also said emerging economies deserve a prominent role in talks to overhaul the world financial system.
Britain is also expected to unveil a fiscal package this month, while President-elect Barack Obama has indicated that new stimulus measure will be announced soon after he moves into the White House in January.