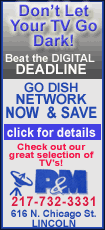 Light, sweet crude for December delivery was up $3.10 to $64.14 a barrel in electronic trading on the New York Mercantile Exchange by noon in Europe. The contract Friday rose 27 cents to settle at $61.04.
China's $586 billion stimulus package announced Sunday helped lift Asian stock markets Monday. The Shanghai Composite Index surged 7.3 percent, Japan's benchmark Nikkei 225 index rose 5.8 percent and Hong Kong's Hang Seng index gained 4.8 percent.
Oil traders have been looking to equity markets for signs of how severe the current global economic slowdown will be.
Crude oil prices were also bolstered by a falling dollar. Investors often use commodities such as oil as a hedge against inflation and a weaker dollar.
The euro gained to $1.2848 on Monday from 1.2715 on Friday while the dollar rose to 99.00 yen.
"Oil has been highly correlated to stocks and the dollar," said Clarence Chu, a trader with market maker Hudson Capital Energy in Singapore. "The spending plan may increase crude demand, which is already strong in China."
Another production cut by OPEC may also boost prices. The Organization of Petroleum Exporting Countries could further reduce oil output if a decision last month to slash production doesn't bolster plummeting oil prices, the group's president Chakib Khelil said Saturday.
Khelil, who is also Algeria's energy minister, said OPEC seeks prices between $70 and $90 per barrel.
"If we go toward $55, I expect OPEC to call an emergency meeting and announce another cut," Chu said. "The market expects them to cut again in December at the latest."
In another OPEC-related development aimed at bolstering prices, Vienna's JBC Energy noted that cuts agreed upon last month in Vienna by the group's oil ministers "finally hit the market last week, with Saudi Arabia, Iran and Nigeria all announcing cuts of the required magnitude, and there was speculation that Nigeria may reduce output even further."