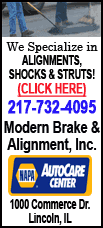 Chicago-based Exelon made the offer last month. It has said the combined Exelon and NRG would be big enough to power nearly 45 million homes with 47,000 megawatts. It would have a diverse power mix and a market capitalization of $40 billion.
"We could not be more certain in our belief that your proposal is opportunistic, serving only as a means for Exelon to extract a severely disproportionate percentage of the current and future value of NRG and its assets from its rightful owners, NRG's shareholders, and transfer it to Exelon and its shareholders," NRG President and Chief Executive David Crane and board Chairman Howard Cosgrove wrote in a letter to Exelon Chairman and Chief Executive John Rowe.
NRG said its shareholders would end up owning 17 percent of the combined company while contributing 30 percent of the merged company's free cash flow in 2008.
NRG accused Rowe of coming up with a "lowball exchange ratio" after Rowe met with company officials in September. NRG said it believes in industry consolidation and "always will be a willing seller or buy when genuine value can be created for both parties."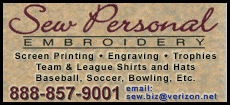 NRG also said its shareholders would take on additional financial risk with the deal, noting that NRG third-quarter results exceeded estimates while Exelon's results came in below expectations and that NRG's growth would be dragged down by Exelon's debt.
Exelon did not immediately respond to requests for comment on Sunday.
When the deal was announced last month, Rowe said Exelon was not prepared to make an offer when he met with Crane on Sept. 30 because of market turbulence.
"We hope this turns out to be friendly rather than hostile, but we are committed to pursuing this offer and we shall do so," he said then.
Under terms of the proposal, Exelon would exchange 0.485 Exelon shares for each NRG share. NRG shares that cost $43.95 on July 2 had fallen to $23.86 by Friday. Exelon shares closed at $53.82 on Friday, down from their 52-week high of $92.13 set July 7.