"The economy has moved to front and center," said Bruce Williamson, chairman, president and chief executive of Houston-based power producer Dynegy.
The government said the nation's gross domestic product fell 0.3 percent in the third quarter, and analysts figure the slowdown will get much steeper in the fourth quarter and into 2009 with the nation at risk of its most serious recession since the early 1980s.
That can mean flat or lower sales for the nation's utilities, which generated about $300 billion a year in revenue and made up about 3 percent of the country's gross domestic product in 2005, according to EEI.
Columbus, Ohio-based American Electric Power, for example, said last month it was seeing a slowdown in demand from its industrial customers and Charlotte, N.C.-based Duke Energy said last week that it continues to add customers, but they are not using as much electricity as they used to.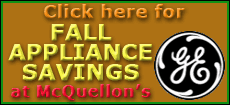 Both said they plan on cutting their capital expenditures programs, AEP by $750 million to $2.5 billion in 2009 and Duke $200 million, to take into account the slowdown. Duke also said it is delaying by a year construction of a natural gas plant planned for the Carolinas.
The problem is that the capital-intensive industry can put off work for only so long. Utilities need to be ready when demand resumes for everything from energy-sucking high definition televisions to giant factories and even widespread use of electric vehicles in the future.
Once recessions end, even deep ones, the need for power bounces back fast, said Jim Rogers, Duke Energy's chairman, president and chief executive.
"We looked at the recessions prior to 1980, and what we saw, there was a huge rebound," Rogers told analysts on a conference call Wednesday. "And so in our planning, we're very sensitive to that, and we want to make sure, since our job is to have affordable, reliable electricity 24-7 that we're planning in a way to deal with that possibility."
Overall, the industry remains financially sound, but credit is much more expensive and difficult to come by, said Richard McMahon, Edison's executive director of finance and energy supply. Also hurting utilities is the fact there are fewer independent banks that would loan money to utilities because of the financial meltdown.
To help get through the credit crunch, many utilities have been hoarding cash and calling in credit lines.