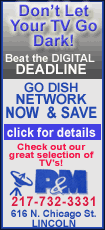 Earlier, Tokyo's Nikkei 225 index dropped 272.13 points, or 3 percent, to 8,809.30, while the Hang Seng benchmark in Hong Kong lost 703.73 points, or 4.8 percent, to 14,040.90.
"The overall market remains strongly focused on the continuing flow of bad news coming from the U.S. economy in particular," said Sebastien Barbe, an analyst at Calyon.
Analysts blamed the latest bout of selling on fears that the economic recession in the U.S. will be deeper than anticipated and could lead to some high-profile casualties. Electronics retailer Circuit City Stores Inc. was the latest company in the U.S. to report mounting difficulties as it filed for bankruptcy protection.
Investors are also speculating about the fate of automakers General Motors Corp., Chrysler and Ford Motor Co. after the automakers met with lawmakers last week in hopes of securing financial help. Shares of GM, which announced a $2.5 billion third-quarter loss on Friday and warned that it could run out of cash next year, plunged 23 percent overnight to levels not seen since shortly after World War II.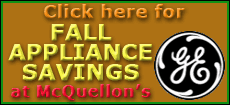 "Worrying corporate news from the U.S. plus suggestions that the recession will be longer and deeper than previously thought are adding to the downside," said Matt Buckland, a dealer at CMC Markets.
Those fears are weighing on Wall Street too, where the Dow Jones index closed Monday down
73.27, or 0.8 percent, at 8,870.54, after rising by 215 points in early trading.
A further sell-off is anticipated at the opening bell as Dow futures were down 59 points, or 0.7 percent, at 8,828. Trading in the U.S. though is expected to be modest as the bond market is on holiday for Veterans' Day.
Worries about the global economy are taking their toll on oil prices and energy stocks too. By early morning London time, the cost of a barrel of oil was down $1.60 cents at $60.81, fueling further selling pressure of heavyweights BP PLC and Royal Dutch Shell, both down nearly 3 percent.
In Europe, financial stocks were doing particularly badly with Swiss bank UBS AG down 6 percent and Deutsche Bank 4 percent lower, and Allianz nearly 6 percent down.