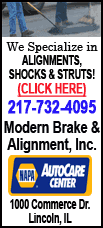 Light, sweet crude for December delivery was down $2.27 to $60.14 a barrel in electronic trading on the New York Mercantile Exchange by midday in Europe. The contract overnight rose $1.37 to settle at $62.41.
In London, December Brent crude fell $2.13 to $56.95 a barrel on the ICE Futures exchange.
Oil closed at $60.77 on Nov. 6, the lowest closing price since March 2007, and has fallen about 59 percent since reaching a record $147.27 in mid-July.
Analyst Olivier Jakob of Petromatrix in Switzerland noted the high volatility accompanying falling prices.
While the Nymex contract is now trading near first-half 2007 prices, the difference then between daily highs and lows was around $1.50 a barrel, while now the average daily range is around $5.50 a barrel with recent daily peaks at $9.50, Jakob said.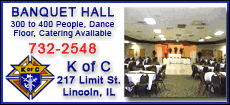 Oil prices and stock markets jumped Monday after China said it planned to spend $586 billion in a bid to spur economic growth. But pessimism soon returned as investors focused again on a swooning U.S. economy, which faces its worst recession in decades.
Most Asian and European stock markets fell Tuesday, following the lead of the Dow Jones industrials average, which dropped 0.8 percent Monday. Japan's benchmark Nikkei 225 index slid 3 percent Tuesday, Hong Kong's Hang Seng index dropped 2.9 percent, while London's FTSE and Germany's DAX indexes were both down around 2 percent.
"The market is realizing that package can't prevent us from sliding into the mess we're heading toward," said Toby Hassall, an analyst with Commodity Warrants Australia in Sydney. "The economic outlook is pretty bleak."
Investors are grappling with how bad the recession in the U.S. could be, as government statistics and company results reflect an abrupt slowdown in consumer demand, bank lending and investment during the second half of the year.
Crude demand from the U.S., the world's largest consumer of energy, is a key driver of oil prices.
"We saw extremely poor car sales and pretty shocking unemployment numbers from the U.S. last week," Hassall said. "It wouldn't surprise me if oil edged down toward $50."