Toll Brothers said fourth-quarter revenue fell 41 percent from the year-ago period. Chairman and Chief Executive Robert Toll said in a statement the company was "upended by the past month's financial crisis," and that the economic uncertainty made it difficult to predict a profit next year.
Meanwhile, Starbucks reported lower sales across the coffee chain led to a profit that fell below analysts' expectations. The quarter's results came at the end of a transition year for the coffee retailer, in which former Chief Executive Howard Schultz returned as CEO and chairman.
The financial sector will again be under scrutiny after American Express Co. won approval from the Federal Reserve to become a commercial bank. That will allow the credit card giant to accept deposits and permanently access government financing that's been used by other banks amid the credit crisis.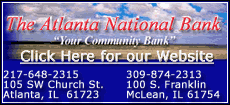 The market will also be looking for news from General Motors Corp., whose shares on Monday plunged to their lowest point in 60 years as some industry analysts predicted the automaker would collapse without a government bailout. In addition, GM announced it would cut 1,900 factory jobs on top of the 3,600 cuts announced on Friday.
Stock futures indicated a lower start for the markets. Dow Jones industrial futures shed 123 points to 8,764, Standard & Poor's 500 futures fell 11.50 points to 910.00, while Nasdaq 100 futures dropped 16.5 points to 1,240.00.