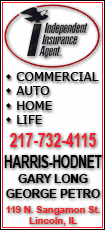 House Speaker Nancy Pelosi and Senate Majority Leader Harry Reid asked the administration over the weekend to consider expanding the $700 billion bailout for financial firms to include car companies. At a news conference last Friday, Obama said he hoped the Bush administration would "do everything it can to accelerate the retooling assistance that Congress has already enacted."
The White House did not reject such an idea. Presidential spokeswoman Dana Perino said Bush would listen to lawmakers if, when they come back for a post-election session, "they decide to try to do something more on the auto industry." She said Treasury Secretary Henry Paulson would review the rescue plan again, but also suggested the administration needs Congress' help to determine which industries might qualify for help under the new law.
Regarding any new economic stimulus plan, the White House has repeatedly stressed that its main priority is passage of a free trade agreement with Colombia.
The president and Obama also talked about the wars in Iraq and Afghanistan and financial crisis. At the same time, Laura Bush and Michelle Obama talked about raising daughters in the nation's most famous house. Then Obama flew back to Chicago to work on setting up the new administration that will take over on Jan. 20.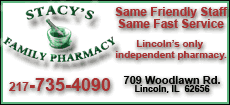 The 43rd president and the man who will be the 44th -- and first black -- commander in chief met alone in the Oval Office, with no handlers or staff. It was Obama's first time in the storied workspace, even though he had been to the White House previously for events.
Neither the Bushes nor the Obamas spoke to reporters. Aides who described the discussion about the auto industry did so on grounds of anonymity, citing the private nature of the meeting.
Perino said that Bush described the meeting as "constructive, relaxed and friendly," covering problems at home and abroad, and said he personally pledged a smooth transition. Bush gave Obama a sneak peek at White House highlights, such as the Lincoln Bedroom and the president's office in the residence, after their hour-plus in the Oval Office.