Originally from Muncie, Ind., Waters moved to Lincoln in 1996 to take a job in automotive management. He suffered a serious medical setback two years ago and found himself fighting a sea of paperwork. He was a member of Pre-Paid Legal Services, and when they handled everything for him better than he hoped for, he decided to become an independent associate for the company in March of 2007.

Waters started the job working out of his home, and his clientele has grown to the point he needed office space to continue the growth of his business.

He said that a pre-paid plan for legal services is much the same as what a health insurance policy is to a doctor or hospital. What the plan entails is that for a monthly fee, an individual or family can have the resources and expertise of a legal professional if the need arises.

The company's plan gives members access to professional legal counsel, not only for traditional legal problems, but for everyday events such as buying a house or a car, creating a will, handling a problem with an insurance company, and much more where legal review should be routine. These events can be among the most important events in a person's life, yet there is a tendency for them to take place without proper legal review. For Pre-Paid Legal members, access to legal counsel is only a toll-free phone call away. There are no contracts to sign, and there is a one-time-only $10 fee when a member becomes enrolled.

While family legal plans account for almost 95 percent of all memberships, Pre-Paid Legal Services continues to introduce innovative products and services, such as the "Identity Theft Shield," made available in the third quarter of 2003, which offers credit monitoring and credit restoration in the event of identity theft. This new plan is $12.95 a month, or $9.95 for members of the legal plan.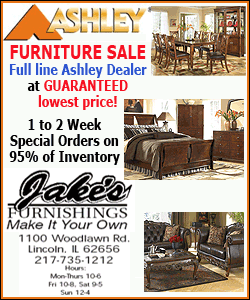 In October of this year, Forbes Magazine ranked the company 130th in their Top 200 Small Businesses in America, with $460 million in sales for the last fiscal year. This is the company's 15th consecutive year of growth.
Pre-Paid Legal Services Inc. was one of the first companies in the United States organized solely to design, underwrite and market legal expense plans. For a low monthly fee of $27 or less, the company's legal expense plans, referred to as memberships, offer a variety of legal services in a manner similar to medical reimbursement plans or HMOs.
The company currently provides legal services to over 1.9 million members across the U.S. and Canada. Plan benefits are delivered through a network of independent provider law firms. Waters noted that only firms rated in the top 5 percent for quality are used by his company, and the quality of service is closely monitored to maintain the high standards of Pre-Paid Legal.
In legal cases in this area, Pre-Paid Legal uses the law firm of Evans, Loewenstein, Shimanovsky and Moscardini out of Chicago as well as referral attorneys throughout the state.
Individuals or businesses who are interested in finding out more about the legal plans can contact Waters at 217-314-0484 or through his e-mail at evertwaters@prepaidlegal.com.
[By MIKE FAK; supporting text from Pre-Paid Legal Services Inc.]