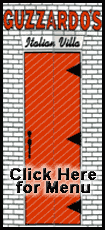 Although the indexes were higher on the open, they soon fell back into the red, looking for direction after sharp losses Tuesday, when the FTSE 100 closed 3.6 percent lower and the DAX a massive 5.3 percent lower.
"Whilst perhaps not in the 'crisis' situation of a few weeks ago, nervousness continues to undermine risk appetite," said Stuart Bennett, a senior foreign exchange strategist at Calyon in London.
Stocks also fell in Asia, where Japan's benchmark closed down 1.3 percent at 8695.51 and Hong Kong's Hang Seng closed 0.7 percent lower at 13,939.09.
Investors remain wary of stocks as the financial crisis takes its toll on the wider economy. This was clear from both economic data as well as earnings reports.
In Britain, unemployment shot higher, with the number of individuals claiming jobless benefits rising 36,500 in October alone to reaching almost 1 million. The euro zone's industrial production fell 1.6 percent on the month in September, with weakness across all sectors and countries.
In Germany, the government's independent panel of economic advisers Wednesday forecast Europe's largest economy will slow to a standstill next year.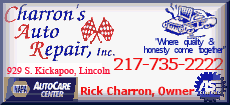 Earnings reports were not much better, with Unicredit SpA -- Italy's largest bank -- reporting net profit dropped 54 percent in the third quarter due to write-downs on financial assets.
In Russia, the currency and stock markets continued to drop plummet after the central bank said it would back off defending the ruble and hiked interest rates by a full percentage point. This caused the ruble-denominated MICEX, where most of Russia's trading takes place, to lose 12.6 percent on Tuesday, prompting regulators to shut the exchange down until Thursday.
The other index, the RTS, lost 10.7 Tuesday and was down 6 percent in morning trade Wednesday.
News overnight in the U.S. also failed to provide much reason to buy stocks.
Starbucks Corp. reported lower sales across the coffee chain, homebuilder Toll Brothers Inc. posted a sharp drop in revenue and said it was to difficult to forecast next year's results. Aluminum producer Alcoa Inc. announced production cuts due to lower prices.
On Tuesday in New York, the Dow Jones industrial average shed 176.58, or 2 percent, to 8,693.96 after falling by more than 300. Tuesday's close was the Dow's lowest since its 5 1/2-year closing low on Oct. 27 of 8,175.77.