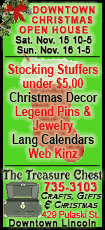 Light, sweet crude for December delivery was down 99 cents to $58.34 a barrel in electronic trading on the New York Mercantile Exchange by noon in Europe. The contract overnight fell $3.08 to settle at $59.33, the lowest closing price since March 2007.
Oil prices have fallen about 60 percent in four months, plunging from a record $147.27 in mid-July.
"We have a pretty good idea that global growth is going to be pretty awful next year and probably not much better in 2010," said Mark Pervan, senior commodity strategist with ANZ Bank in Melbourne. "There was clearly a bubble scenario in all commodities and that bubble has burst."
Investors are pricing in slowing crude demand growth from China, whose economy, the world's fourth largest, was once thought to be a counterweight to weakening demand from the U.S. and Europe.
U.S. bank Morgan Stanley earlier this week cut its 2009 forecast for Chinese economic growth to 7.5 percent from 8.2 percent. The bank expects Asia outside of Japan to grow 5.5 percent next year, the U.S. economy to shrink 1.3 percent and Europe to contract 0.6 percent.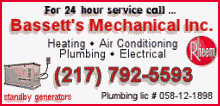 "China is now seen as less of a backstop to falling demand in developed countries," Pervan said. "With definitive slowing in China, the market is even more sensitive to negative economic news out of the US and Europe."
The World Bank said Tuesday it expects developing countries to grow 4.5 percent next year, down from its previous forecast of 6.4 percent growth. Developed countries will likely contract 0.1 percent in 2009, the Bank said.
Trader and analyst Stephen Schork noted that the reaction to Beijing's planned economic stimulus package earlier this week -- and the subsequent oil price fluctuations -- were symptomatic of the jittery state the market finds itself in.
"It is important to remember that price is a function of the crowd's emotional input to a given fundamental event." he said in a research note. "Thus, those traders who thought it was a good idea to pay $65 Sunday night were probably the same traders who had to sell (at) $59 yesterday afternoon."
Investors have brushed off two recent production cuts by the Organization of Petroleum Exporting Countries, and prices have continued to fall amid talk of a third quota output reduction next month.