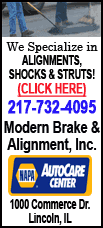 The market, which fell for the second-straight session on Tuesday, might pick a direction once Treasury Secretary Henry Paulson gives an update on the government's financial rescue package at 10:30 a.m. EST. There are no major economic reports due to be released during the session.
Investors will be carefully looking at corporate earnings reports, with retailer Macy's Inc. slated to report before the market opens in New York. Semiconductor equipment maker Applied Materials Corp. and Computer Sciences Corp., an information technology outsourcing firm, are also on tap.
Battered shares of the top U.S. automakers might again come under pressure. House Speaker Nancy Pelosi wants Congress to support a financial bailout for the troubled U.S. auto industry, which is suffering under the weight of poor sales, tight credit and a sputtering economy.
President-elect Obama, when he met with President Bush at the White House on Monday, urged Bush to support aid for struggling automakers, and Democrats in Congress have begun drafting legislation that would give General Motors, Ford and Chrysler access to $25 billion of the rescue funds.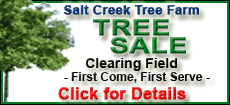 Dow futures rose 18, or 0.20 percent, to 8,655. Standard & Poor's 500 futures rose 5.60, or 0.63 percent, to 898.60. Nasdaq 100 index futures dipped 7.00, or 0.57 percent, to 1,216.00.
On Tuesday, the Dow fell nearly 180 points as it became clearer to investors that it's going to be hard to rely on the average consumer to pull the economy out of its downturn. The market also closed lower amid similar concerns on Monday.
Crude slipped below $59 a barrel Wednesday on the growing realization that global economic growth next year will slow more than originally feared, cutting demand for crude products such as gasoline. Light, sweet crude was down 60 cents to $58.73 a barrel, after earlier falling as low as $58.55, in electronic trading on the New York Mercantile Exchange.