From department stores and convenience chains to call centers, managers who only a year ago had to scramble to fill holiday jobs are seeing a surge in the number of seasoned applicants -- many of them laid off in other sectors and desperate for a way to pay the bills.
The flood of jobseekers comes even as the retail industry drastically cuts back on holiday hiring because of the drop-off in consumer spending, and the applicants -- who differ from the usual pool, teens or stay-at-home moms looking for extra spending money -- reflect the nation's fast-deteriorating job market.
"I thought it was going to be pretty easy, but I am not the only one looking for a job. There are thousands of us going for the same thing," said Kimberly Caparo of Chesterfield, Mich., who has applied for part-time jobs at Toys "R" Us Inc., Home Depot Inc. and Lowe's Cos. Inc. in recent weeks since she and her husband were laid off by American Axle & Manufacturing Holdings Inc.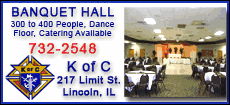 At UPS Inc., which is just starting to ramp up its holiday hiring, as much as 30 percent of the seasonal hires in the Northeast are coming from the ranks of the recently laid off, said spokeswoman Ronna Charles Branch. In the past, she said, applicants for holiday jobs at the world's biggest shipping carrier were largely students.
Jean Telfort, a 41-year-old Army veteran, has applied for dozens of part-time jobs, including at Macy's and Nordstrom Inc., with no success. He needs money to help pay the rent and to pay down his $60,000 credit card bill, which includes his college tuition charges.
"I am looking for anything to carry me over," said the Freeport, N.Y., who returned full-time to Hofstra University where he's pursuing a degree in public relations after he served 11 years in the Army. He expects to graduate in May.
Since the financial meltdown intensified in September, leading to massive layoffs across several industries, a growing number of the unemployed have been turning to lower-paying jobs in the retail sector, which they thought could help them get by until they found full-time work in their specialized fields or retrain in other areas.
"It would be money coming in even if it's a little bit," said Caparo, 32, who's finishing up a college degree in business administration and does not plan to go back to the battered auto industry. "It's money that I don't have to take out."
But given the shakiness of the retailing industry amid a series of bankruptcies, store closings and liquidations, laid-off workers are even having a hard time finding any jobs. The situation got even tougher Monday, when consumer electronics chain Circuit City Stores Inc. filed for bankruptcy and said it would be laying off more people than previously announced.
John Challenger, chief executive of Chicago-based outplacement firm Challenger, Gray & Christmas, noted that holiday hiring will fall significantly below last year's total, which was the lowest since 2003. And those with pink slips shouldn't count on new job opportunities even after the holidays, since even more retailers are expected to file for bankruptcy.
The U.S. retail industry alone shed 38,100 jobs in October, bringing the total since January to 297,000, according to Michael P. Niemira, chief economist at the International Council of Shopping Centers. That accounts for 25 percent of the 1.2 million jobs lost in the U.S. so far this year. Yet retail employment only accounted for about 11 percent of total payroll employment -- meaning the retail industry is losing a higher proportion of its jobs.