A look back at last year's food pantry drive
My Christmas Gift (Dated Dec. 5, 2007)
By Mike Fak

Send a link to a friend
[November 13, 2008] I spent a great deal of time last weekend doing something that I doubt anyone would consider normal. I was up in the air in a small ticket booth suspended on the end of an industrial boom. Yeh, I will explain.
The advertising manager at the radio station where I stumble around a bit came up with the idea of promoting the station while doing something good in the community. His idea was to raise our station manager, Jim Ash, in the air four or five stories up, for two days from sunrise to sunset. Only local residents purchasing food for the local food pantry at the IGA where the high-wire act was located would cause Jim to be lowered back to the ground. Being a person who will try anything once, I did my radio show in the air with Jim and hung around for a few hours more. Jim and I both discussed the notion that perhaps people would come in droves to donate food if I were left up in the air rather than lowered back down.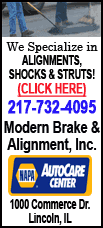 The next day I went up with Jim again to chip in a few words here and there, but mainly to keep him company as the station played Christmas music with frequent live feeds from the ticket box swinging in the air.
Without a doubt the novelty was given its due by competitors. Two local television channels and two area newspapers covered the story of WLCN and the IGA trying to restock the local food pantry before Christmas.
We received incredibly positive press and kudos from the community. The IGA and Graue Inc., the car dealership supplying the trucks to haul the food to the pantry, paid for airtime and were given extensive thanks for their help. There were a few other great sponsors, including the industrial crane company, who helped pay the costs and received very positive advertisement in return. The event was working as well as we could have hoped for. There had been seven pickup trucks full of groceries collected plus almost $500 in cash donations and more coming in every minute as the first day ended.
It was a marvelous blend of promotion, good business and charitable giving. And then came my gift.
The second day, a sleet storm started to move in and we needed to bring everything down. We needed to let the crane operator get stowed away and back on the road before it became too treacherous to drive the huge piece of equipment back home. As freezing rain fell, still more and more bags of groceries were adding up in the trucks, but it was becoming treacherous and we knew we had to pull the plug on the food drive.
Our being lowered back to Earth was also a great chance for me to go back into the grocery store's bathroom to soak a finger that I had errantly burned a few hours before.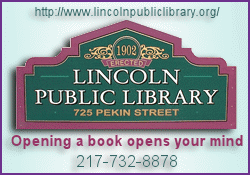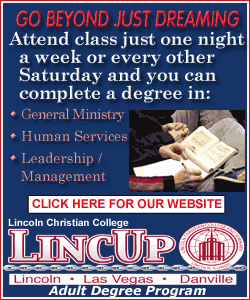 While moving a small kerosene heater over for warmth in the small booth, my hand came in contact with the blazing hot mantle, forming a painful heat blister. The frigid air felt good, but running cold water on it felt better.
As I walked through the store, I spent time glad-handing with folks I knew. While walking around in the store thanking people, I caught a moment of a mom and her two children chirping enthusiastically as they walked down an aisle. A little girl about 5 and her brother, perhaps 7, were yelling that this cereal was good or this soup was a favorite. I remarked to myself how curiously animated these two children were as to what they were picking out to have in their home. I was wrong.
About 15 minutes later the trio came out of the store with the mom carrying two full bags of serious groceries. She and her two wards brought them over to one of the food pantry trucks, and I just had to go over and say hello and thank them. It dawned on me as I saw their actions that the children had been enthused about their choices because they were picking things out they liked for children they didn't know. Children like themselves who would find as much contentment and joy in consuming the foods as these youngsters had found in picking them out.
The mother proudly stated that her children chose the food themselves. In just a whisper as I gathered myself, I responded that I knew that.
As they walked away, the little girl turned, smiling, and wished me a "Merry Christmas."
No, sweetie. Merry Christmas to you. You taught an old man to remember that the magic in this world is always in the eyes and the heart of a child. You also reminded me there is no age restriction on being young at heart.
[By MIKE FAK]
Click here to respond to the editor about this article.