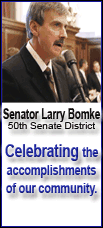 Payday loans work this way: A borrower goes to a check-cashing company and writes a check. The company gives the person cash, minus a fee, and agrees not to cash the check until his or her payday.
Voters on Nov. 4 approved a new law that cuts the annual percentage rate that payday lenders can charge from an average 391 percent annual rate to 28 percent, and limits the number of loans customers can take to four per year. It is among the strictest laws in the country.
"Whenever states reject payday lenders, they try to find other ways to keep trapped customers coming back to their stores to keep generating the same fee income off of them," said Uriah King, policy associate for the Center for Responsible Lending that lobbies against payday lending. "They look to other laws, rename their product or rename a fee, saying it's not a fee but just a service."
Since May, six months before Election Day, the state has received 568 applications from payday lenders seeking to provide loans under the Ohio Mortgage Loan Act. There also have been 702 applications from lenders interested in offering loans under the Small Loan Act.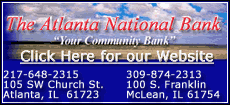 The Small Loan Act governs non-depository lenders who make loans up to $5,000 not secured by liens against real estate. Lenders can calculate interest by charging a maximum 25 percent on the entire loan amount or 28 percent on the first $1,000 and 22 percent on the remainder of the loan up to $5,000.
The Ohio Mortgage Loan Act governs lenders who make unsecured loans and loans secured by real estate or other personal property. The maximum rate is 25 percent with no loan amount limit.
But both of those laws allow lenders to charge origination fees that would increase the annual percentage rate. For example, lenders under the Small Loan Act can charge a fee of $15 or 1 percent of the loan amount -- whichever is greater -- for loans of $500 or less.
Fort Worth, Texas-based Cash America International Inc. will offer an alternative short-term loan under the Ohio Mortgage Loan Act. Spokeswoman Yolanda Walker said it is not an attempt to go around the election results.
"We just can't go with the 28 percent rate cap, so we will try this and see how it works," she said.
Check'n Go, based in Cincinnati, has applied for licenses under the Small Loan Act, but hasn't determined how feasible the new product would be over the long term, said spokesman Jeff Kursman.
"Whether the customer is going to be interested in taking advantage of it, whether it has marketability and whether it will provide enough revenue to keep the lights on are questions still to be answered," Kursman said.